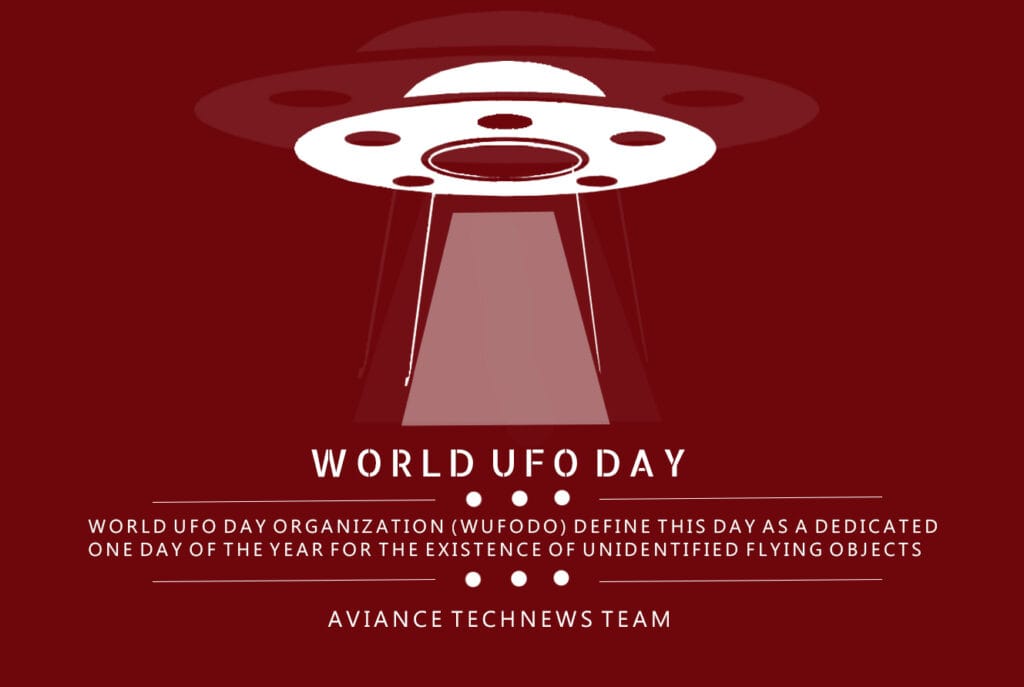 July 2 is World UFO Day!
What is World UFO Day?
UFO stands for the unidentified flying object. World UFO Day is celebrated by some on June 24, and others on July 2. World UFO Day is celebrated to raise awareness about the "existence of UFOs and with that intelligent being from outer space," encouraging people to "think about the possibility of us not being alone in the Universe".
An unidentified flying object (UFO) is any aerial phenomenon that cannot immediately be identified or explained. Most UFOs are identified in investigation as conventional objects or phenomena. The term is widely used for claimed observations of extraterrestrial spacecraft.
WORLD UFO DAY HISTORY
World UFO Day is observed on June 24th and July 2nd. The creators of the July 2nd event launched it to raise awareness of UFO sightings and remove speculation from them.
HOW TO OBSERVE WORLD UFO DAY
Look to the skies and see if you can spot an Unidentified Flying Object. Review videos and photos of unexplained objects in the sky and see if you can find a scientific reason for them. Watch a movie from out of this world. Maybe enjoy a meal from an alien-themed restaurant. Visit any number of UFO museums. Use #WorldUFODay to share on social media.
On this day, people also come together and try to get the Government to declassify the files on supposed UFO sightings.
World UFO Day Dates:
Year Date Day
2022 July 2 Saturday
2023 July 2 Sunday
States with the most UFO sightings:
1. Idaho
2. Montana
3. New Hampshire
4. Maine
5. New Mexico

---
Also See:☟
---