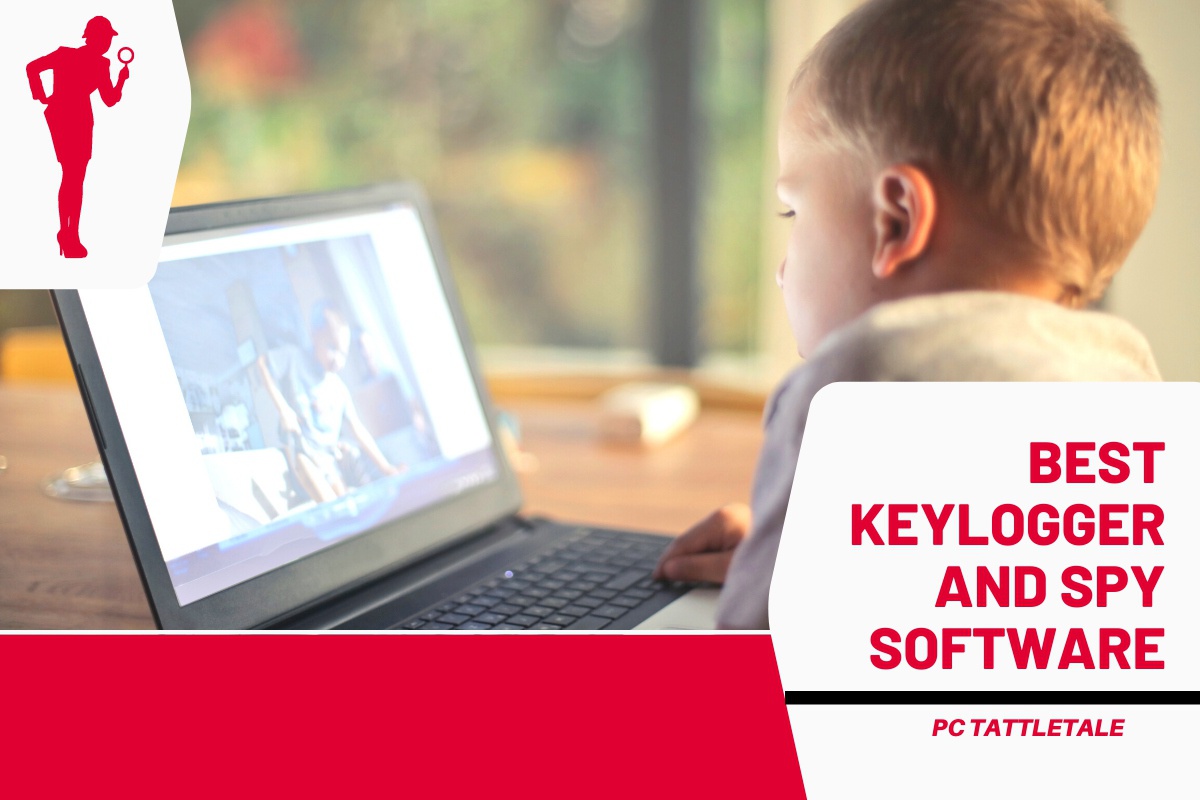 Are you looking for a Keylogger and spy software that will help you in multiple ways? We have come up with a PC Tattletale review to give you a detailed analysis. Keylogger and spy software aren't always illegal. If you own the computer and have some relationship with the person you are watching then they are legal. So if you are using a keylogger to keep an eye on employee activities or to keep an eye on what your kids are up to on your computer you are fine. Simply, if you install a keylogger on a device you own, it is legal. If a keylogger is installed behind the back of the actual owner to steal data, it is illegal.
The software is installed on your computer and records everything you type. Then it sends this log file to a server. You can watch the log later.
What Is PC Tattletale?
PC Tattletale is a remote Keylogger and spy software that makes it easy for parents, teachers, or small business owners to see everything their children, students, or employees do on the computer. You can see everything they do in an easy-to-use DVR-like style from any remote computer, iPhone, iPad, or Android device. PC Tattletale can not be found on the computer. Your kids will have no idea you are watching every click. Feel at ease knowing PC Tattletale will not be found.
Everything is stored in an easy-to-use viewing format so you can see what they did when you were not able to watch them. PC Tattletale keystroke recorder and spy software automatically record All E-mail both in and outbound mail, Chat sessions, Messages, every Web site visited, and Videos and social networks too like FaceBook, Twitter, YouTube, Pinterest, and more.
PC Tattletale is powerful monitoring software that shows your child's every click. It works on all Windows PCs. Just put PC Tattletale on the computer. It only takes a few minutes. You do not need to be technical. Then watch movies about what they do from anywhere. Even while you are on a business trip or at work.
PC Tattletale: Hidden Child Monitoring
Revolutionary technology records their screen. See everything they see. Discover hidden social media profiles, deleted messages, and more.
Snapchat
Instagram
WhatsApp
WhatsApp Business
Facebook
Facebook Lite
Messenger
Messenger Lite
Line
Line Lite
Tinder
Telegram
Kik
Viber
Wechat
QQ
Buy pcTattletale Today
Download PC Tattletale
Best Features Of PC Tattletale:
See all child's PC Activity
100% invisible. Non-detectable.
See Every Keystroke.
View Remotely. From Anywhere.
See Hidden Photos & Social Profiles
How PC Tattletale Works
PC Tattletale shows your child's daily click activity. See when they use the computer and how much. Are they using it late at night without you knowing?
As they use the computer PC Tattletale makes simple movies. Watch them to quickly see everything your child did. It is like you are sitting next to them looking over their shoulder. Without them ever knowing.
Yes! Now you can finally watch them from anywhere. Watch from a remote PC, iPhone, Android, tablet, and more. Watch them while you are at work or on a business trip.
PC Tattletale: Smart Parents Review:
I really wish I had PC Tattletale last year or sooner. Last May, my 18-year was online video chatting with some friends. He had a gun and was playing around with it. Teasing his friends, he put the gun to the head. They dared him to pull the trigger. He did and died instantly.

PC Tattletale has been just a great tool to open avenues of conversation with my daughter indirectly and inject some wisdom into our open conversations.

Also, use the business version and very glad to have an opportunity to help manage my daughter's time with PC Tattletale.
Buy pcTattletale Today
Download PC Tattletale
pcTattletale FAQs
Is pcTattletale Safe?
Using pcTattletale is completely safe if the target person knows about the app installation.
How To Remove pcTattletale From The Target Android Phone?
For removing the app, first, you need to turn off the accessibility settings for the app. Once you do that, go to the app manager and uninstall the app. If you try to uninstall the app without disabling the accessibility settings, the app won't let you do that.
Does pcTattletale Monitors The Browser In Incognito Mode?
No, unfortunately, pcTattletale was not able to show the recording while the target person was making searches on the incognito mode on their Android phone. However, when I tested it on a Windows PC it was able to record the searches made even on the incognito window via its video recording and keylogger.
Does pcTattletale monitor iPhone Devices?
No, the pcTattletale services cannot be used to monitor the iPhone devices.
How Much Does pcTattletale Cost?
pcTattletale offers only a single pricing plan that costs $99 which comes with 1-year validity.
How do I know if pcTattletale works on their phone or computer?
pcTattletale for Android is compatible with all major phones such as Samsung, Google, Huawei, LG, Xiaomi, OnePlus and more. The app is compatible with Android updates 5.0 to 11. It is compatible with Windows XP, Vista, 8, 10, 11. Keep in mind pcTattletale does not record iPhone or MAC computers. But you can view their activity from any device. For example you can watch from your iPhone as they use their Android phone.
---
Also See:☟
---