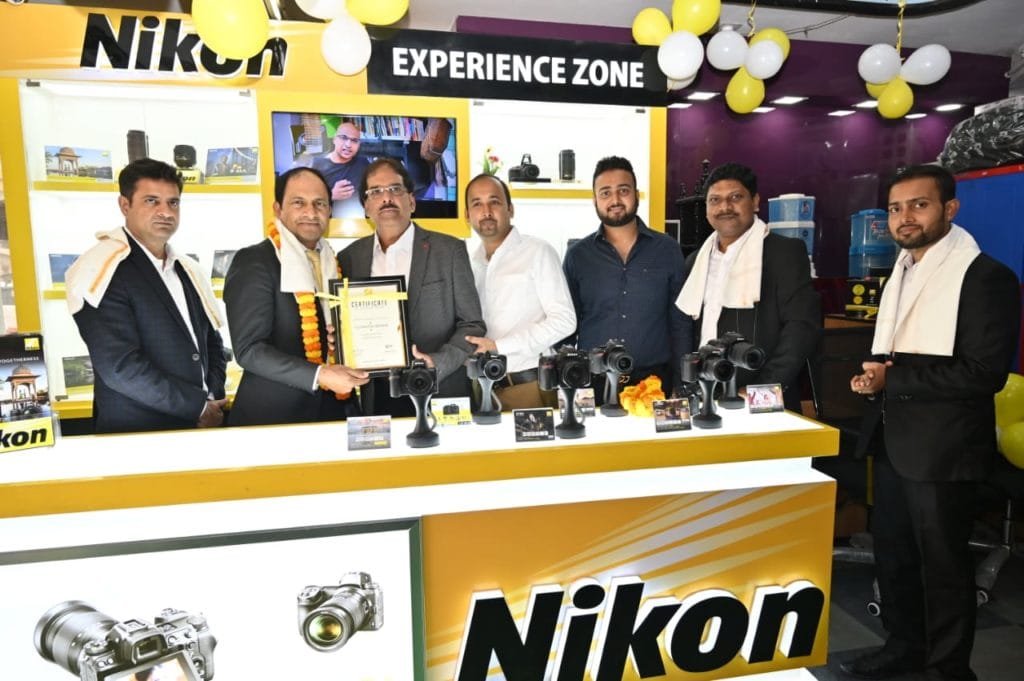 Nikon India Expands its Presence in Cooch Behar,West Bengal   | Image Credit: Nikon
14th February 2020 – Cooch Behar: Nikon India Pvt. Ltd. 100% subsidiary of Nikon Corporation, Tokyo, today inaugurated its first ever experience Zone in Cooch Behar, West Bengal. The new zone is another step by Nikon India towards its commitment to extend opportunity and support the photography community by providing them access to all the innovative products they offer. The zone was inaugurated today by Mr. Sajjan Kumar, Managing Director & Mr. Jitender Chugh, Vice President – Imaging Division at Tolaram Dalimchand, Cooch Behar, West Bengal.
The West Bengal region is a significant market for Nikon with great number of professional photographers & videographers. By introducing the first experience zone in a Cooch Behar, Nikon is enabling access to a large set of customers that have the potential grow in the field of photography.
At the zone inauguration, Sajjan Kumar, Managing Director, Nikon India said, "West Bengal being one of the biggest cultural and economic centers of east India, there is an abundance of opportunity for budding photographers & videographers. The new experience zone in the city will provide a hands-on experience to our customers, who can leverage the incredible culture of the city, which is a mixture of both modern and traditional values. We aim to ensure a seamless sales point and reach to every photographer & videographer in the country."
Working towards the vison of converting dreams into real life passion, Nikon is expanding its reach all over India with these zones. The idea is to provide 'touch & try' experience of products to its customers which will enable them to make an unbiased purchase decision.
Nikon has recently added few products in their offerings, the compact delight – New Nikon Z 50, in D-SLR category the flagship D6 and array of lenses for consumer base. Nikon is committed on brining new technologies and expand horizons of photography & videography.
---
Also See:☟
---