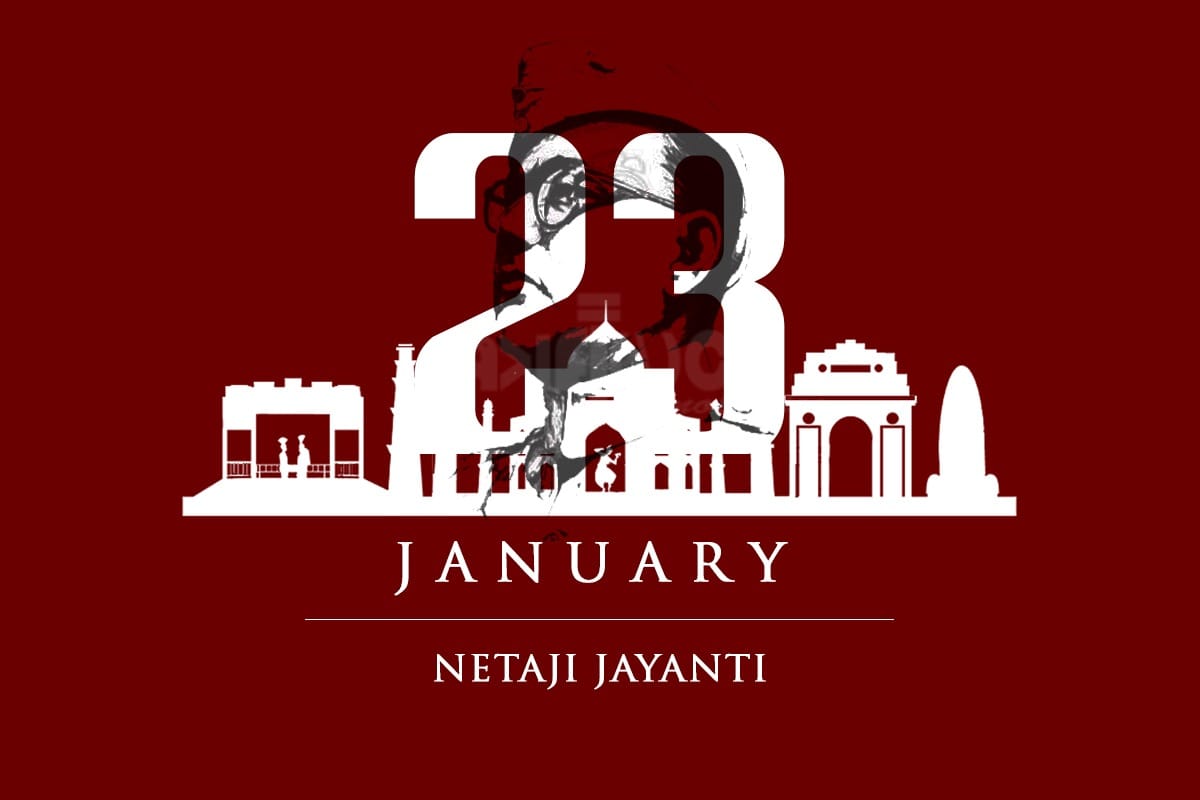 Netaji Subhas Chandra Bose Jayanti
Netaji Subhas Chandra Bose Jayanti is celebrated on 23rd January in every year across various parts of the country. Netaji Jayanti is also known as "Netaji Subhas Chandra Bose Jayanti" or officially "Parakram Divas" or "Parakram Diwas". In 2022, Subhas Chandra Bose Jayanti falls on Thursday. It will mark his 125th birth anniversary. Subhas Chandra Bose inspired thousands of Indian youths to join the struggle for independence from the British colonial rule. He played a vital role in Indian independence movement. He was the head of Japanese-supported Indian National Army name Azad Hind Fouj. He was the founder-head of the Azad Hind Government.
Subhash Chandra Bose birthday
Netaji Subhash Chandra Bose was born on January 23, 1897, in Cuttack, Odisha. His father name was Janki Nath Bose. He was a famous lawyer and his mother, Prabhabati Bose, was a pious and religious lady. He studied at Presidency College in Kolkata. He went to the University of Cambridge in England to prepare for the Indian Civil Service.
He passed the Civil Service examination in 1920, but in April 1921, when he heard about the national turmoil in India, he resigned his candidacy and came back to India.
He was a progressive thinker and wanted women to enlist in the Indian National Army to fight for their country. Indian nationalist leader Subhas Chandra Bose died on 18 August 1945 from third-degree burns sustained after the overloaded bomber in which he was being transported by the Japanese crashed in Taiwan.
Subhash Chandra Bose Jayanti Date
Netaji Jayanti is celebrated on 23rd January in every year to honour his contribution to India's struggle for independence.
Subhash Chandra Bose Jayanti 2022: Quotes
"Give me your blood, and I shall give you freedom."
"Freedom is not given it is taken."
"One individual may die for an idea, but that idea will, after his death, incarnate itself in a thousand lives."
"Soldiers who always remain faithful to their nation, who are always prepared to sacrifice their lives, are invincible."
"Life loses half its interest if there is no struggle if there are no risks to be taken."
---
Also See:☟
---