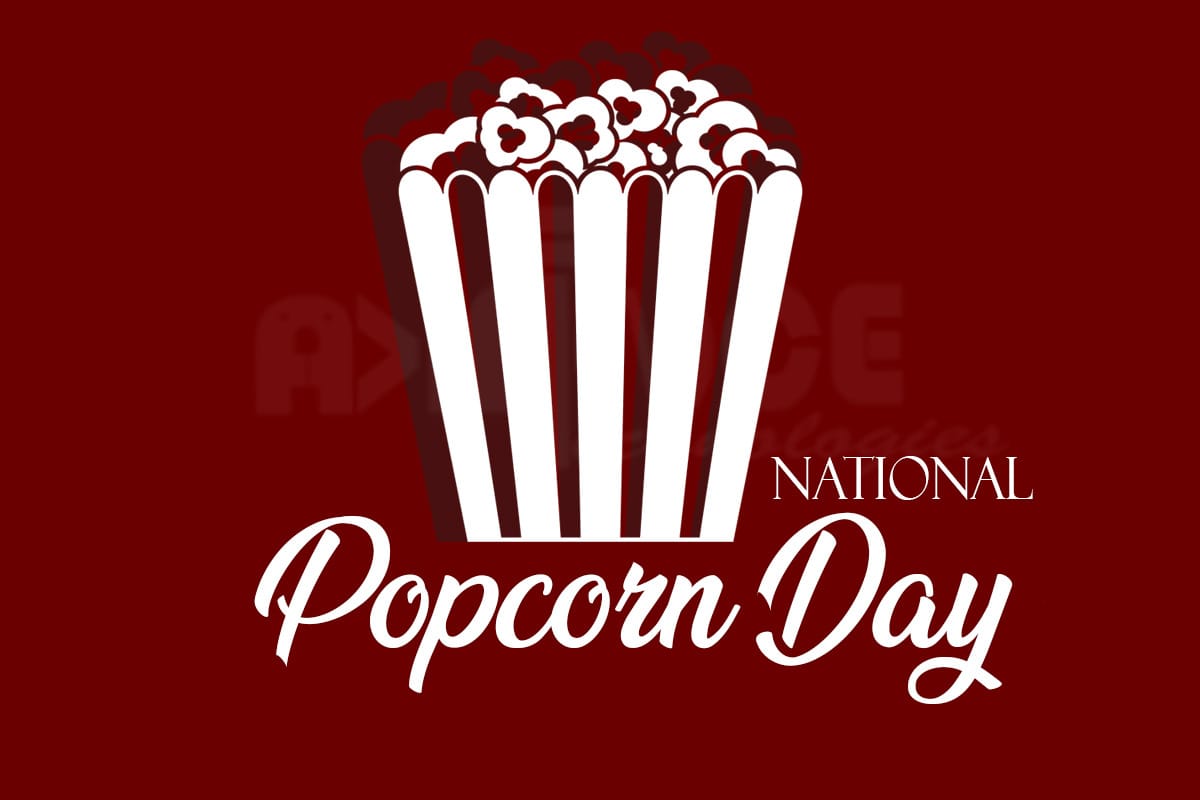 January 19th is National Popcorn Day, a day bursting with goodness and good taste. National Popcorn Day celebrates one of nature's most extraordinary foods: popcorn! Popcorn has the unique ability to literally turn itself inside out, providing whole-grain goodness in a tasty snack.
The History Of National Popcorn Day
October is National Popcorn Poppin' Month, a seasonal celebration of one of America's oldest and most beloved snack foods.
Popcorn is one of the most popular snacks in the United States and American's typically enjoy around 13 billion quarts of popcorn a year, more than any other country around the world and the popcorn consumption in America typically increases around 5% every year! Therefore, this popular popping snack deserves its own national holiday every January 19th! January 19th is National Popcorn Day, and this annual celebration is a great way to celebrate this time-honored snack with a fun popcorn movie night or snack on your favorite flavor of gourmet popcorn. National Popcorn Day became a national holiday around 2014 and people everywhere have been celebrating sweet and savory popcorn ever since.
Who made National Popcorn Day a national holiday and exactly when it because a yummy national holiday is unknown. Some people say National Popcorn Day started because of the Super Bowl, and popcorn is such a fan favorite snack among Super Bowl spectators and fans. National Popcorn Day has shown up throughout American history on different days. An ad in the High Point Enterprise from the 1970s stated National Popcorn Day was on October 24th.
Facts About Popcorn
Microwaveable popcorn was first introduced in 1945.
Popcorn can expand to three times the size of the kernel when popped.
Popcorn is actually a special variety of corn, and it is the only one that pops.
Popcorn kernels can pop up to three feet in the air.
Popcorn is a healthy GMO-free and gluten-free snack.
Most movie theaters earn more profit from popcorn sales than ticket sales.
The world's largest popcorn ball weighed about 5,000 pounds.
Americans eat about 17 billion quarts of popcorn a year.
Every year, the amount of popcorn consumed by Americans increases by about 5%.
Not surprisingly, popcorn is the number one snack food in the U.S.
How To Celebrate Happy National Popcorn Day?
January 19th is National Popcorn Day. Celebrating National Popcorn Day is as simple and delicious as it comes! You can start by just enjoying a bag of popcorn with your favorite toppings. Pop your favorite popcorn and share a bowl with a friend. You can take a photo and share it on social media using #NationalPopcornDay #Popcorn #MovieTheaterButter.
---
Also See:☟
---