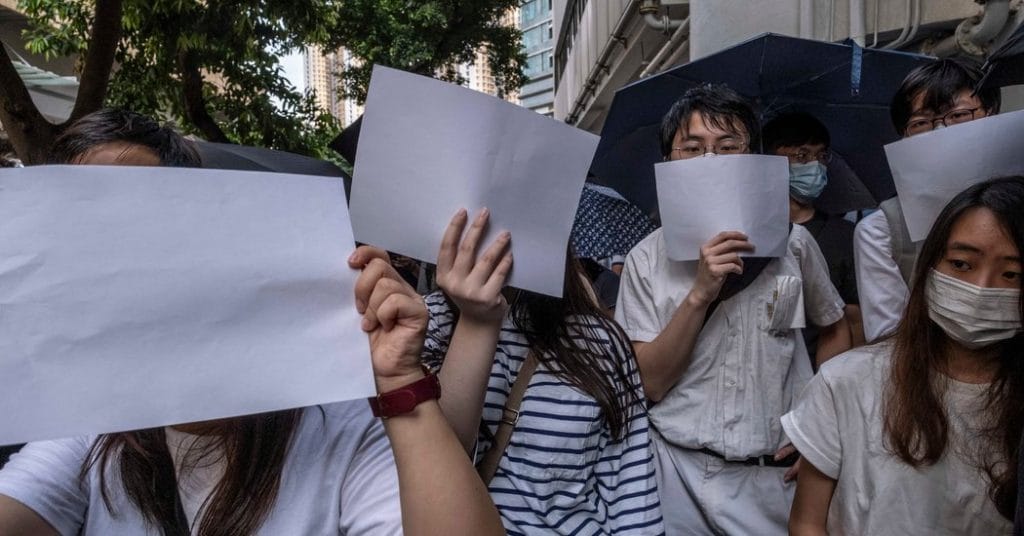 [responsivevoice_button rate="1″ pitch="1.2″ volume="0.8″ voice="US English Female" buttontext="Story in Audio"]
Google, Facebook and Twitter Stop Hong Kong Data Requests
The national security law, adopted in part to quash the antigovernment demonstrations that have smoldered in Hong Kong for more than a year, was introduced last week on the anniversary of the city's return to Chinese control. Though officials insist that the sweeping and punitive new rules will affect only a small number of offenders, many worry that it will be used to widely curb dissent in Hong Kong, which, unlike mainland China, continues to have an array of civil liberties.
Riva Sciuto, a Google spokeswoman, said, "Last Wednesday, when the law took effect, we paused production on any new data requests from Hong Kong authorities, and we'll continue to review the details of the new law."
The law has already cast a pall over the city's internet. Seeking safer ways to communicate, legions have downloaded the encrypted messaging app Signal, pushing it to the top of the list of app store downloads. Others, fearing prosecution for speech crimes, have deleted online posts, likes and even whole accounts.
The new rules announced by Hong Kong on Monday made clearer how the law would apply to online discussion.
The government said that if an internet company failed to comply with a court order to turn over data in cases related to national security, it could be fined almost $13,000 and an employee could face six months in prison. If a person is ordered to remove a post and he or she refuses, that person can face a jail sentence of one year. A separate provision also gave the police wide powers to order the deletion of internet posts that threaten national security. How widely the rules will be enforced remains unclear.
The rules leave internet giants like Facebook in a tricky place. The companies regularly provide user data to local law enforcement, yet the vaguely written national security law has criminalized certain types of political speech and branded some forms of vandalism terror crimes.
Going along with the law may be unpopular in the United States, where it has received bipartisan condemnation. Yet, standing up against it could raise the ire of Beijing, hurt companies' bottom lines and put local employees at risk.
Daisuke Wakabayashi contributed reporting from Oakland, Calif., and Mike Isaac from San Francisco.
---
Also See:☟
---