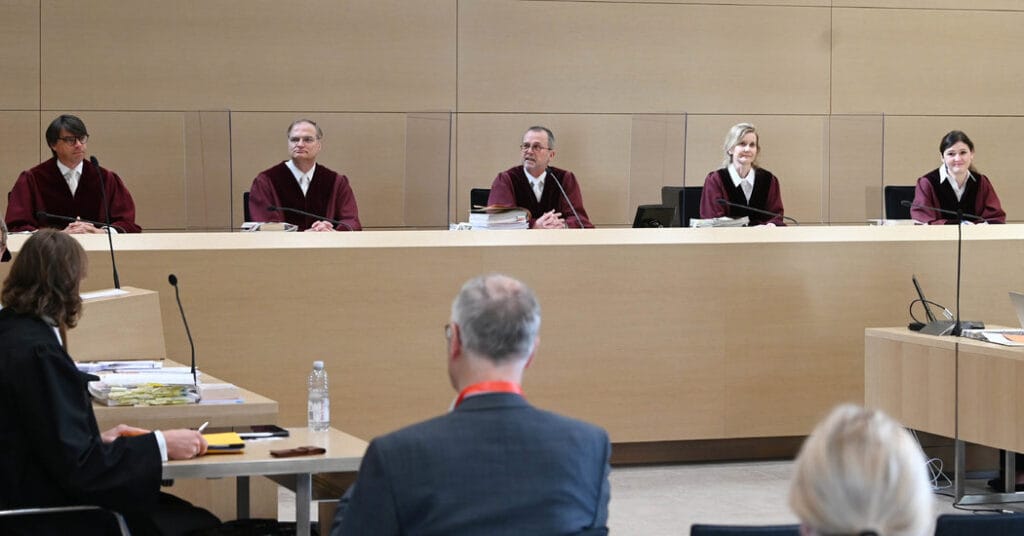 [responsivevoice_button rate="1″ pitch="1.2″ volume="0.8″ voice="US English Female" buttontext="Story in Audio"]
Facebook Loses Antitrust Case in Germany Over Data Collection
The decision may not be the last word. A lower court still must issue a ruling on the matter, a process some antitrust attorneys view as a formality given the high court's strong-worded ruling. In theory, the lower court could rule in Facebook's favor, setting up another appeal to the federal high court .
Another wild card: German officials could send the matter to the European Court of Justice, the European Union high court that resolves many thorny legal questions from member states, said Rupprecht Podszun, a professor of competition law at the University of Düsseldorf.
Facebook said it would continue to fight and wouldn't make any immediate changes, arguing that it has months before it must comply. "We will continue to defend our position that there is no antitrust abuse," Facebook said in a statement.
Facebook is the latest tech company to suffer a regulatory setback. This month, the European Commission announced a formal investigation of Apple over its treatment of third-party app developers. Amazon is also under antitrust scrutiny in Brussels. In Washington, Amazon, Apple, Facebook and Google are facing investigations by the Justice Department, the Federal Trade Commission and Congress.
Germany's top antitrust enforcer, Andreas Mundt, has long pushed for regulators to be more aggressive in taking on Facebook and other tech giants. He has argued that Facebook uses the data it collects from users to strengthen its position over rivals, harming competition.
On Tuesday, Mr. Mundt cheered the court decision, saying data is one of the most valuable assets in the digital economy and must be a central part of antitrust enforcement. He said the court's decision "provides important information on how we should deal with the issue of data and competition in the future."
"Data are an essential factor for economic strength, and a decisive criterion in assessing online market power," Mr. Mundt said in a statement. "Whenever data are collected and used in an unlawful way, it must be possible to intervene under antitrust law to avoid an abuse of market power."
Christopher F. Schuetze contributed reporting from Berlin.
---
Also See:☟
---