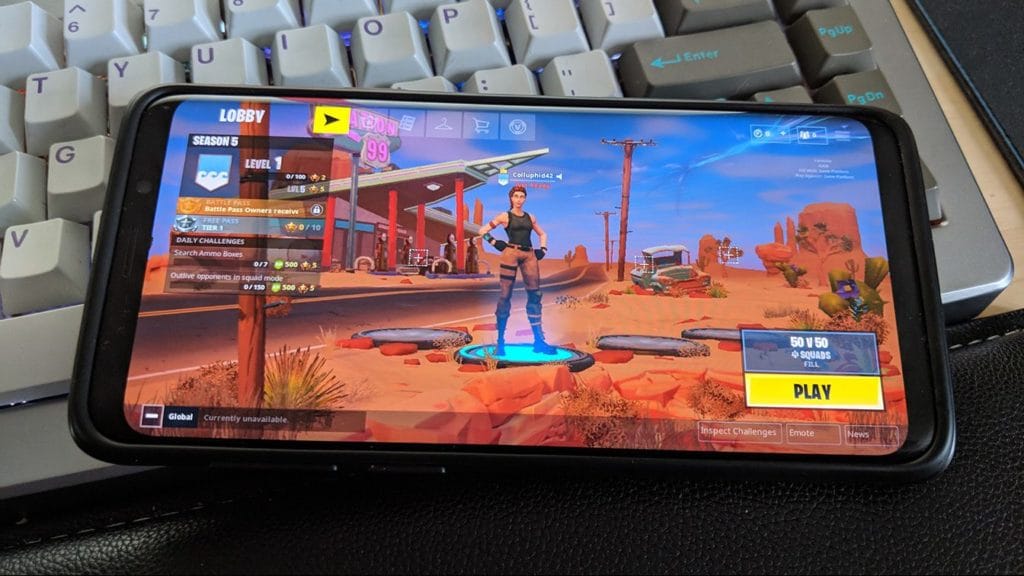 [responsivevoice_button rate="1″ pitch="1.2″ volume="0.8″ voice="US English Female" buttontext="Story in Audio"]
Epic Brazenly Offers Fortnite Mobile Discounts in Violation of App Store Rules
This site may earn affiliate commissions from the links on this page. Terms of use.
Epic has become one of the most important game developers in the world on the success of Fortnite, which is available on PC, consoles, and mobile. Epic CEO Tim Sweeny has railed against the 30 percent cut of revenue developers pay to Apple and Google, and now he's ready to go to war over it. The latest version of Fortnite on Android and iOS intentionally violates both company's payment policies. The question is, who's going to blink?
Apple set the standard for mobile software pricing when it launched the App Store in 2008. Apps and games cost a few bucks, and Apple kept 30 percent as compensation for running the store. Google copied Apple's approach when it launched paid content on the Android Market, now known as Google Play. Both companies have also implemented rules that prevent developers from including other payment methods that circumvent the 30 percent cut, and Sweeny has been vocal about his disapproval. 
Now, Fortnite has launched a new payment option for both iOS and Android that brazenly violates both app stores' policies. When purchasing items or V-bucks in Fortnite Mobile, players can now choose between the built-in payment system and a new Epic direct payment, which links out to the Epic Store. You get a 20 percent "Mega Drop" discount for paying that way, and Epic says that discount is permanent. That gets Epic 10 percent more money from each transaction even with the discount. 
Players who buy a lot of in-game resources are likely to take Epic up on its offer, which could all but eliminate the revenue Apple and Google get from the game. At that point, why keep the game around at all? That seems to be Epic's thinking — it's almost daring the companies to kick Fortnite out of their respective stores. 
This plan could backfire for Epic, though. Apple has removed apps and games for much less, and there's no way for iOS users to get the game outside of Apple's walled garden. On Android, Epic still offers direct downloads, and Sweeny does plan to launch the Epic Store for Android at some point. This controversy could give Epic an excuse to launch the store on Android. 
For the time being, Fortnite is still available on both app stores. That could change at any time, though.
Now read:
---
Also See:☟
---