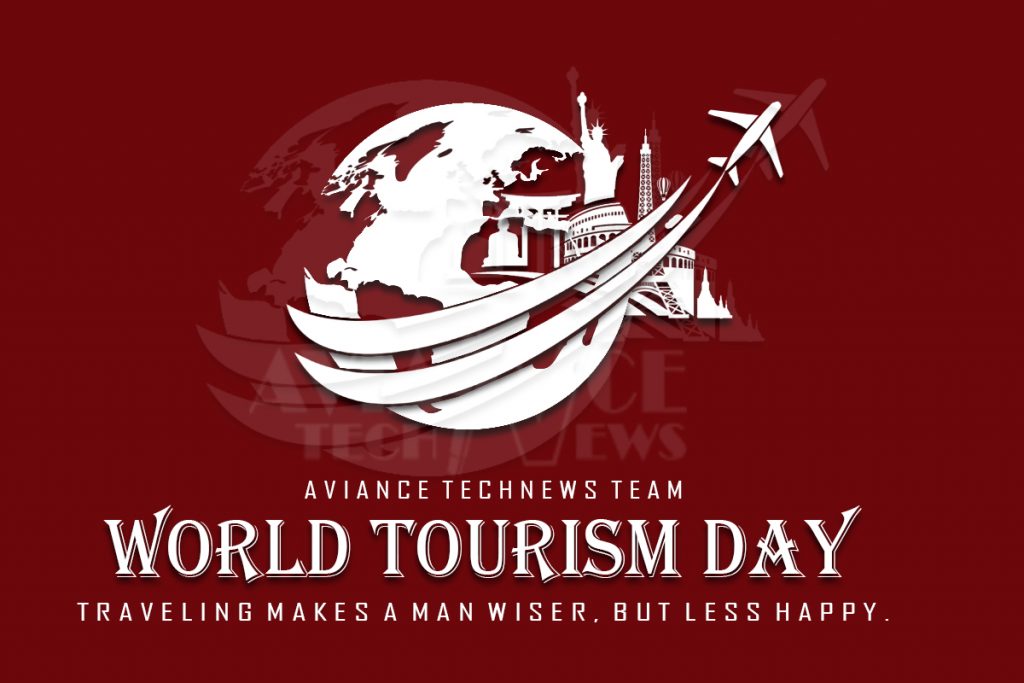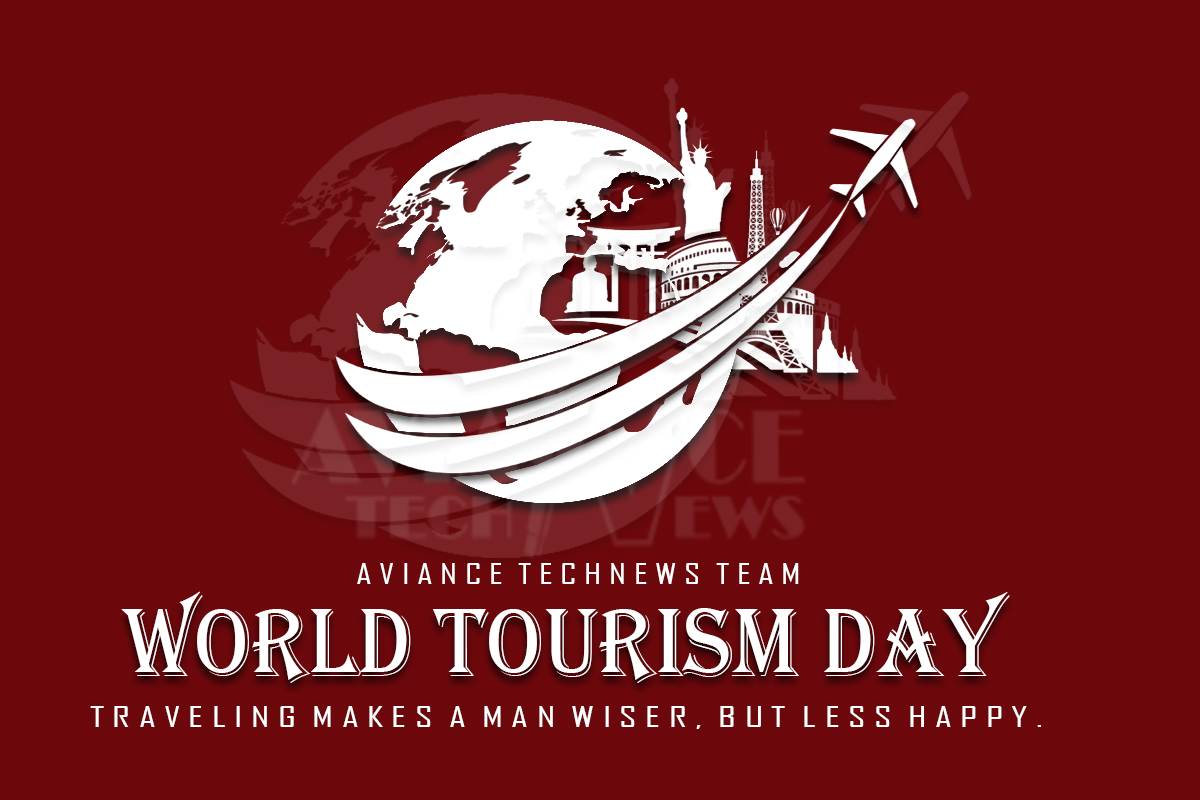 World Tourism Day 2020
World Tourism Day is celebrated on 27 September every year to raise awareness among people about the importance of tourism and how it helps in the economic growth of the country. It is a unique opportunity to raise awareness on tourism and potential contribution to sustainable development.
History Of World Tourism Day 
The United Nations World Tourism Organization has celebrated World Tourism Day as international observances on September 27 Since 1980. This date was chosen as on that day in 1970, the Statutes of the UNWTO were adopted. The adoption of these Statutes is considered a milestone in global tourism. The purpose of this day is to raise awareness on the role of tourism within the international community and to demonstrate how it affects social, cultural, political, and economic values worldwide.
The Advantages Of Tourism
1. Employment: Tourism provides employment opportunities. It creates and generates jobs directly through hotels, restaurants, nightclubs, taxis, etc.
2. Foreign Exchange Earning: Many tourist destinations attract a good number of foreign tourists. This helps the country earn foreign exchange.
3. Economic Growth: Tourism helps in the development of the economy of a country. It helps in the overall GDP development of a country.
4. Meet New People: Tourism helps the local people to get in touch with the people and country. Traveling allows you to meet people of different cultures, with diverse traditions and distinctive.
5. Cultural Exchange: People belonging to various cultures meet together and understand each other. This gives them an opportunity to build respect for each other.
6. Health & Wellness: The most important health benefit of traveling is stress reduction. Traveling has the ability to take you out of our daily routine and this can reset your body and mind.
7. Fun & Enjoyment: Many people travel for fun and enjoyment.
8. Spend Quality Time: The life of modern people is hectic. They are too busy in their professional life. There is immense pressure even on children. Hence, such people plan for a holiday trip to spend quality time with their families.
Important Tourist Destinations In India
Jaipur
Known as "Pink City" for colored palaces & other 18th-century structures, including an observatory.
Delhi
India's capital has Mughal-era Red Fort, Jama Masjid mosque & national monuments along the Rajpath.
Mumbai
A massive city, home to Bollywood, grand colonial buildings & bazaars packed with antiques & textiles.
Agra
North Indian city with Mughal Empire landmarks like the Taj Mahal mausoleum & red-walled Agra Fort.
Goa
State in India known for Arabian Sea beaches & European-style churches like Se Cathedral in Old Goa.
New Delhi
Casinos, science museums, and shopping
Varanasi
Sacred Ganges River city with some 2,000 Hindu temples (including Kashi Vishwanath) & Ramnagar Fort.
Udaipur
Rajasthan city is known for lavish palaces, Jagdish Temple & artificial lakes, including Lake Pichola.
Bengaluru
India tech hub is known for parks, nightlife, Bangalore Palace & Lalbagh Botanical Garden.
Munnar
Indian hill town with Nallathanni tea museum, waterfalls & Eravikulam National Park.
Jodhpur
Indian city in Rajasthan known for light-blue buildings, clifftop Mehrangarh Fort & grand palaces.
Manali
Himalayan resort town & backpacking center with nearby skiing & hot springs, plus Old Manali.
Shimla
Himachal Pradesh capital is known for colonial architecture, Himalayan views & shopping on The Mall.
Kolkata
West Bengal capital home to Mother Teresa's tomb, British-colonial architecture & art galleries.
Chennai
The city is known for Tamil classical music & dance, plus Kapaleeshwarar Temple & colonial Fort St. George.
Darjeeling
The Indian hill town is known for tea plantations, Himalayan views & the "Toy Train" narrow-gauge railway.
Hyderabad
Southern Indian city with landmarks like Golconda Fort & Chowmahalla Palace, plus Salar Jung Museum.
Andaman and Nicobar Islands
Bay of Bengal archipelago with beaches, dive spots, capital Port Blair & a former colonial prison.
Mussoorie
Honeymoons, adventure, and paragliding
Kanyakumari
Indian coastal town is known for Bagavathi Amman Temple, Vivekananda Rock Memorial & Gandhi Mandapam.
Bikaner
An ancient city in Rajasthan, India, known for the Junagarh Fort, Prachina Museum & Karni Mata Temple.
Gangtok
Sikkim capital & Himalayan trekking base also home to Buddhist sites & the Gangtok Ropeway gondola.
Andaman Islands
Indian archipelago is known for Havelock Island beaches, Gandhi Marine Park & Cellular Jail.
World Tourism Day 2020 Theme
The theme of World Tourism Day 2020 is "Tourism and Rural Development". It will celebrate the unique role that tourism plays in providing opportunities outside of big cities and preserving cultural and natural heritage all around the world.
World Tourism Day 2019 Theme
The theme of World Tourism Day 2019 was "Tourism and Jobs: a better future for all". The theme focused on generating more and better jobs, especially for youth and women. The program was held in Delhi, India to draw attention towards the challenges outlined in the Millennium Development Goals of the United Nations and how tourism industry can help meet these challenges.
World Tourism Day 2018 Theme
The theme of World Tourism Day 2018 was "Tourism and Cultural Protection".
World Tourism Day 2017 Theme
The theme of World Tourism Day 2017 was "Sustainable Tourism – a tool for development".
References: Wikipedia, Google and Unwto.org
---
Also See:☟
---