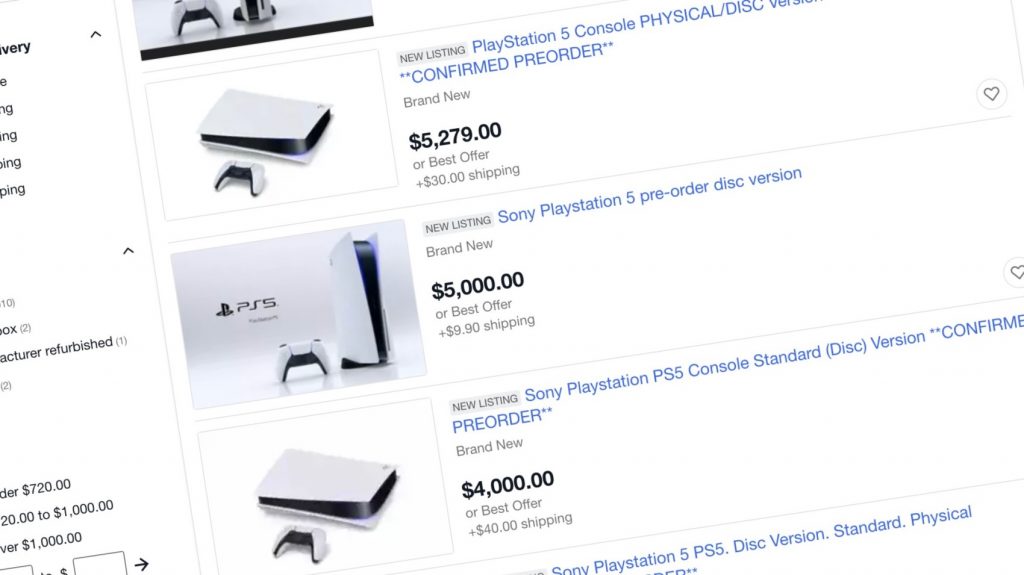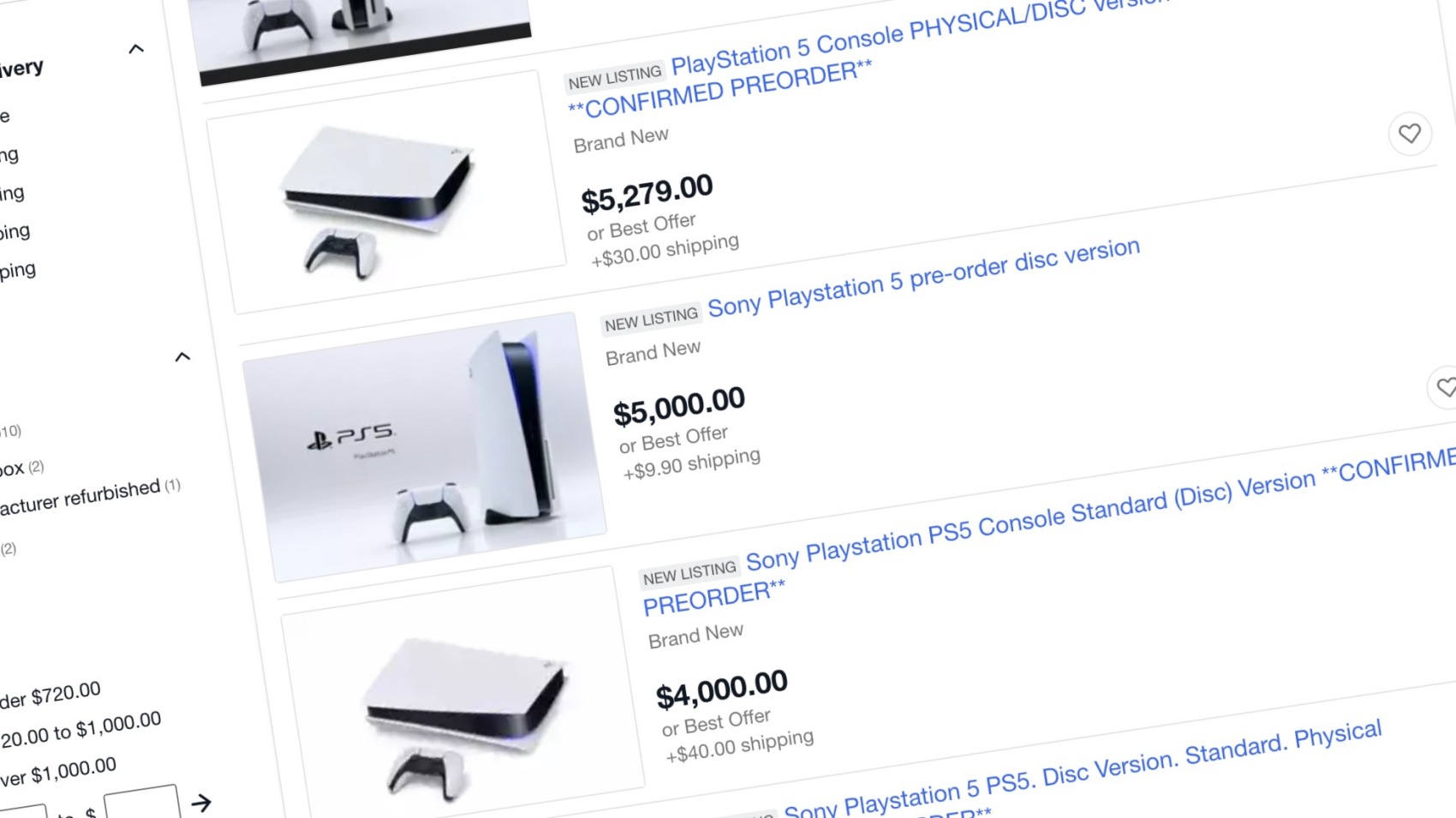 [responsivevoice_button rate="1″ pitch="1.2″ volume="0.8″ voice="US English Female" buttontext="Story in Audio"]
The PlayStation 5 Preorder Launch Was a Disaster
This site may earn affiliate commissions from the links on this page. Terms of use.
Yesterday was supposed to be the day that Sony announced the PlayStation 5's official pricing, its launch date, and announced when pre-orders would begin. Two of those things happened as planned, which is why we can tell you that the launch date is November 12 and the price is $399 for the disc-less PlayStation 5 Digital Edition and $499 for the disc drive-equipped flavor. Outside the US, the console will be available on November 19.
The preorder component, on the other hand, kind of exploded. In theory, preorders were going to start today, giving people a window of time to hear about the plan before bots started kicking down storefronts. Retailers, however, had different plans. The result has been epic confusion over the past 24 hours in a way we haven't seen since the Sega Saturn/Sony PlayStation unveil of 1995. At the time, Sega was desperate to build buzz for its upcoming Saturn platform and announced it had shipped 30,000 units to Babbages, Electronics Boutique, Software Etc, and Toys "R" Us months ahead of schedule while ignoring retailers like Best Buy and Walmart. This didn't play well with said companies and contributed to weak Saturn sales (launching months early wasn't helpful, either).
The situation this time is a weird inversion of that event. Instead of a manufacturer declaring out of the blue that certain retailers would receive special treatment, it was the retailers declaring, out of the blue, that they were putting the console on preorder a day early. First, Sony tweeted that they'd be taking preorders "tomorrow" (September 17).
PS5 pre-orders will be available starting as early as tomorrow at select retailers.

— PlayStation (@PlayStation) September 16, 2020
Then, Walmart announced it was actually putting the device up for preorder immediately. As-in, right then.
Make you wait to get the new #PlayStation5? Nah, that's not like us. Go on, preorder it NOW!

— Walmart (@Walmart) September 16, 2020
I can't even blame GameStop for joining in at that point. The company is effectively circling the drain and the near-term console launch is the only large-scale gaming event likely to drive it back to positive revenue in the short term.
As of today, preorders are sold out everywhere and nobody is saying if invites will be reopened or what irate users should expect. Someone clearly dropped the ball on this. Sony needs to explain to its retail partners what "launch embargo" means, and it needs to clarify who, exactly, is going to be able to buy a PlayStation 5 on launch day.
This is part of why I'm willing to believe rumors that Sony cut the size of its PS5 order increase, even though the company denies it. Between Sony and Microsoft, Sony is the company trying to carefully manage demand with preorder windows and offering users advance registration for a chance to receive an email allowing them to pre-order a console.
It looks an awful lot as though Sony isn't sure it'll have stock on shelves by launch day that isn't already earmarked for preorder customers, and while it's not the first company to face launch shortages (Nintendo couldn't keep a Wii on store shelves immediately after launch to save its life), this is the first time we've seen a preorder snafu like this.
Head over to eBay, and you can buy a PlayStation 5 preorder for $800 – $1000.
Is this a disaster? It depends on who you believe. PlayStation CEO Jim Ryan has promised Sony will have more systems on hand at launch than it did for the PS4. Some companies, like Wal-Mart, have implied they may reopen preorders in a few days. But with higher demand expected as a result of the COVID-19 epidemic, even an increased number of systems may not be enough.
Now Read:
---
Also See:☟
---