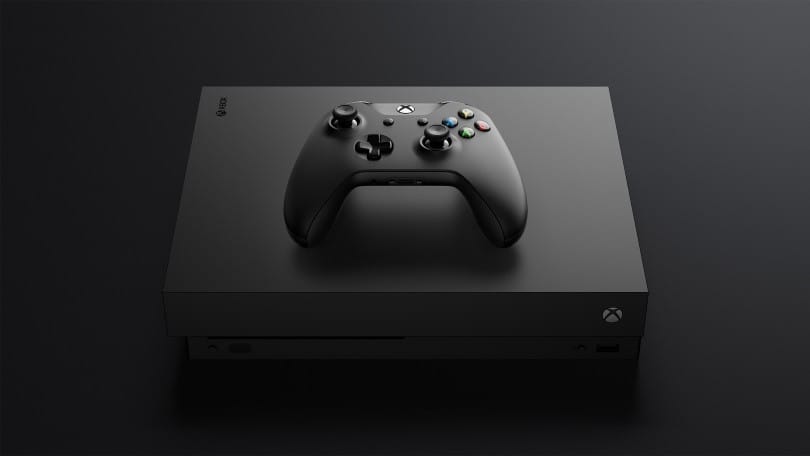 [responsivevoice_button rate="1″ pitch="1.2″ volume="0.8″ voice="US English Female" buttontext="Story in Audio"]
Microsoft Discontinues Xbox One X, Xbox One S Digital Edition
This site may earn affiliate commissions from the links on this page. Terms of use.
The Xbox One now carries two fewer members of its family, with Microsoft announcing it will discontinue both the Xbox One X and the Xbox One S Digital Edition. The latter didn't have a disk drive, while the former was bound to be canceled as we got closer to launch. I don't think there's much chance that the Xbox One X would cannibalize sales, but it's entirely possible that Microsoft is moving very few Xbox One X consoles right now.
The Xbox One S, on the other hand, may still have a role to play in Microsoft's upcoming ecosystem. According to the company, Xbox One games will be supported several years into the future, and console owners who buy games delivered via Smart Delivery will be able to grab upgraded versions as they upgrade with no extra charge. I went over to GameStop to check pricing on the various consoles and came across this amazing screenshot:
If you do want either console, you should pull the trigger fairly quickly. They'll likely be in stock for a short period of time longer, but existing supplies will not be replenished.
It's interesting that we're seeing Microsoft keep the Xbox One around while killing off these specific platforms. Back before the Wii launched, Nintendo caught enormous flak for building an SD-class console when everyone else was building HD hardware at much higher prices. Instead, the Wii's emphasis on last-generation tech made the console much cheaper to buy and appealing to people who hadn't yet upgraded to the latest and greatest 720p / 1080p standards.
Microsoft obviously isn't planning anything like the Wii, but keeping a low-priced entry-level platform in the mix lets gamers without a lot of money to burn buy into the Xbox ecosystem. Given how strongly Microsoft is emphasizing backward compatibility, it may be hoping that customers don't feel like they're being asked to buy into an outdated ecosystem. This is objectively true, at least with a handful of titles; Smart Delivery games will be delivered in higher-resolution form as soon as you upgrade your console.
It wouldn't surprise me if the Xbox One S got a price cut down to $200, but even assuming it stays between $250 and $270, the stack would probably go something like this:
Xbox One S: $200 – $270
Xbox Lockhart (if real): $400 – $500
Xbox Anaconda (Xbox Series X): $500 – $700.
These are admittedly fairly broad ranges, but there's a lot we don't know about how this all plays out. Microsoft hasn't formally stated that Lockhart is a launch-day product, though that announcement is expected to be coming soon. It's entirely possible that Microsoft intends to leverage price psychology, specifically comparative pricing, to drive Xbox Series X adoption.
Here's how this strategy works: Company X launches a top-tier widget for $1,000, a nearly-as-good widget for $700 with all of the same features but less performance, and a basic model for $400, with all baseline capabilities you expect but not much more.
The goal of this price strategy is to encourage users to buy the second option. If the $700 product is only differentiated from the first product by speed (or, alternately, if it lacks access to features that are only useful to a handful of people), then the $700 product looks like the smart choice.
This Is Why We Don't Use Teraflops
Anaconda is a 12TFLOP console, while Lockhart is a 4TFLOP system. The implication of this is straightforward: Lockhart is much slower than Anaconda…
But then it gets complicated. If Lockhart is intended for 1080p, it'll probably use a lower-clocked version of a chip like the 5500XT. The 5500XT is a 1408:88:32 GPU clocked at 1670MHz. At 1450MHz, the 5500XT would offer 4TFLOPS of single-precision floating-point performance. If you assume the 1717MHz game clock AMD specifies for the PC version of the 5500 XT is accurate, the GPU offers 4.835TFLOPs overall. AMD quotes 5.2, but AMD is also basing that on their own maximum frequency, not the game clock. Since we're talking about gaming, I'm going to stick to that metric.
Meanwhile, AMD's old RX 580, which the 5500 XT nominally replaced, offers 5.792TFLOPS at base clock and 6.175 at boost. On paper, therefore, the RX 580 is somewhere between 1.2x faster and 1.28x faster than the RX 5500 XT.
If you check reviews of the GPU, however, you'll see that's not true. While the RX 580 does score some wins over the 5500 XT, on the whole, the RX 5500 XT is either flat or faster than the RX 580 by 8 percent, depending on whether you compare the 4GB or 8GB flavor of 5500 XT. On paper, the RX 580 should be substantially faster. In reality, the increased IPC and higher efficiency of the RDNA core matter far more than a calculated metric that was never meant to stand in as a performance metric anyway.
Once we factor in the possibility that AMD has gained further efficiency with RDNA2, it's easy to see how a relatively svelte GPU could deliver excellent overall performance provided the resolution sticks to 1080p (1440p, tops). I expect Lockhart to match or outperform the Xbox One X, despite the gap in their TFLOPs metrics.
Now Read:
---
Also See:☟
---