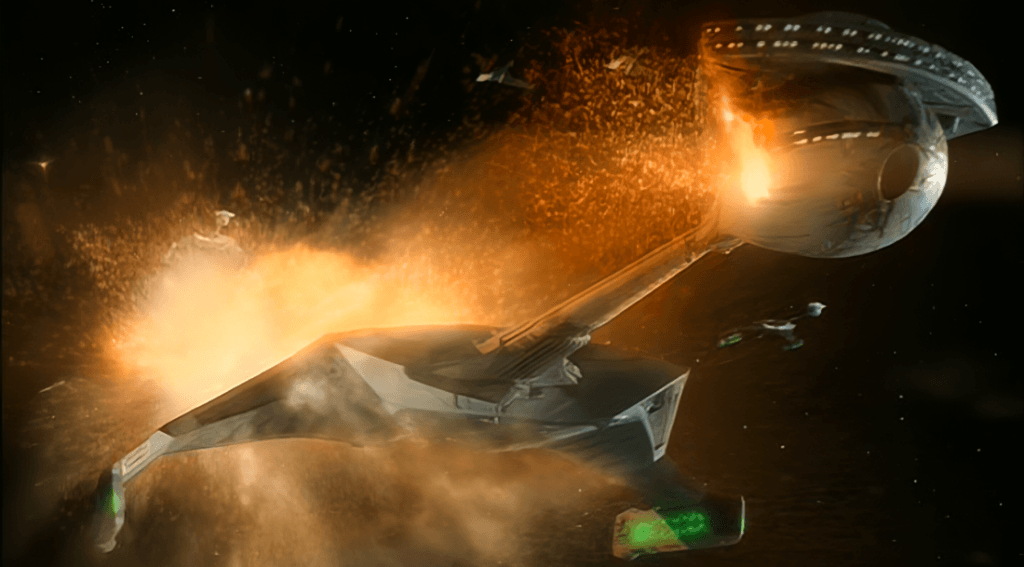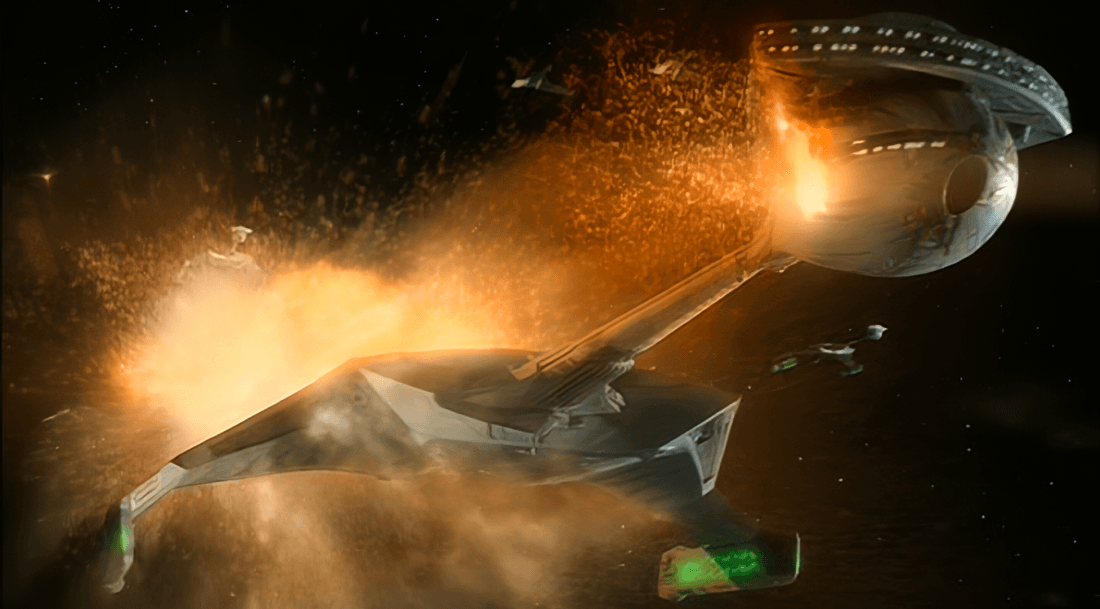 [responsivevoice_button rate="1″ pitch="1.2″ volume="0.8″ voice="US English Female" buttontext="Story in Audio"]
If Hollywood Won't Remaster Its Content, Fans Will Do It for Them
This site may earn affiliate commissions from the links on this page. Terms of use.
One of the most interesting things about my project to remaster and upscale Deep Space Nine has been the people it's brought me into contact with around the world. In the nine months since I launched my project, I've been contacted by over a dozen individuals who were interested in launching their own projects specifically around Deep Space Nine, and at least that many people curious about other late-90s intellectual property stuck in what I'd unaffectionately call "VFR Hell," including Babylon 5 (a top request), Buffy the Vampire Slayer, probably its spin-off, Angel (I am uncertain, but if Buffy is a VFR show, Angel probably is as well). Stargate SG-1 is another popular request for remastering, as is Star Trek: Voyager.
The situation with Stargate: Atlantis and SG-1 is the reverse of TNG and DS9: Atlantis, which began in 2004 and ran through 2009, is available on Blu-ray. SG-1, which began in 1997 and was shown mostly in standard definition for the duration of its run, is only available on DVD. Amazon Prime had both shows until late July 2020, and only the last few seasons of SG-1 were available in HD.
But this isn't just about late-1990s science fiction. There's a veritable ocean of content on DVDs that's never gotten a re-release on Blu-ray because Blu-ray never became as popular as DVD was. In some cases, the failure of expensive Blu-ray conversions to sell as well as expected has been used as an argument for why there's no point in investing in further remastering.
That argument might have flown before the introduction of mainstream AI upscaling software, but it's falling out of the sky like a lead turd today. I've talked to people working on everything from old Hanna-Barbera Scooby Doo cartoons, to Grateful Dead concerts, to, well, old science-fiction television shows. There's clearly no shortage of people who are willing to pay to have customized home libraries of upscaled content. That's always been true. What's different is that now, it's possible to do the work at home.
I expect Ampere to deliver anywhere from a 1.5x – 3x performance boost in applications like Topaz Video Enhance AI. At that point, upscaling an episode of 45-minute television would take 2-5 hours — easily handled overnight, while everyone is sleeping. DVD-quality source is far from ideal, but it's good enough to get real uplift from the underlying footage.
Instead of referring to my Deep Space Nine work, let's look at a different show: Stargate: SG-1. Here's a frame from the Season 7 finale "City of the Gods:"
And the upscaled and processed version:
All I did to turn one into the other was apply the same processing techniques I've used on Deep Space Nine. Objectively, they're the wrong techniques. I need to tune them to deal with the show optimally, and I can tell I need to tune them when I look through the footage. But as far as a naive implementation goes, it's a fair bit of improvement.
Video upscaling is coming for the content market, and while I can't predict which shows or streaming services are going to adopt it first, it's going to happen. In the long run, I suspect we'll see these capabilities deployed in edge computing and as centralized options services like Netflix and Amazon Prime use to improve their video quality before sending it to customers. Long-term, AI-boosted upscaling may replace more conventional methods of improving image quality. Imagine if, instead of sending an 8K native video stream, Netflix could send a signal encoded somewhere between 1080p and 4K, but with additional hints embedded in the video stream to tell the AI upscaler at the other end how best to handle the content.
But even as we see these capabilities deployed at-scale, we're going to see them in the individual consumer market as well. It's already happening. People are buying content in various forms, or looking through their own archives to find media they recorded decades ago and running it through modern software to improve the final quality. There's nothing new about that, in and of itself. But AI upscaling software can make such a dramatic difference, it's driving interest in the topic.
Given that consumer-friendly commercial AI upscaling software is so new, I genuinely believe we've barely scratched the surface of what the technique is capable of. It's not that I think fans can do this job as well as studio professionals can — if anything, my work on Deep Space Nine has convinced me of how nice it would be to have an actual studio doing the work in the first place. But it doesn't matter. People aren't waiting.
This represents nothing less than a sea change in who controls final output quality. Up until now, studios have wielded near-total control of final video quality. There have always been individuals active in the video editing community who could help you improve a clip or sharpen a video. But for dramatic improvements, the movie or television studio was the only realistic game in town for 99.9 percent of viewers. That's not going to be the case going forward.
The entire point of my Deep Space Nine work is to demonstrate to Star Trek fans that the mediocre DVD version, while vastly better than the Netflix/Amazon Prime streams, is merely the gateway to dramatically improved image quality. There's a tremendous opportunity for studios and content creators here, especially in the middle of the ongoing COVID-19 pandemic when the challenges of producing new content are high. It's precisely because studios can perform this work more effectively than individuals that I'd like to see more of them backing remastering and upscaling projects. But the work itself is happening regardless.
I created my Deep Space Nine project partly because I was angry at the quality of the show as represented by Netflix and Amazon Prime and I wanted Star Trek fans who searched for "Deep Space 9 upscale" or something similar to find a repository of information that would show them how to create the best possible version of the show, to stand against the garbage streaming services have decided constitutes acceptable quality. Thanks to the advent of upscaling, no fan of any show has to accept whatever bargain-basement encode companies can vomit into the internet.
Companies with IP belonging to once-popular films and movies that haven't been reissued in 1080p or above ought to take note: Chances are good that at least some of your fan base has already noticed the capabilities of new AI upscaling engines and is working on taking advantage of them. After waiting for decades to see their favorite content in something approaching modern resolution, there's a lot of general impatience that isn't tied to any specific show or movie. Anyone who doesn't get in front of the trend now risks discovering their most dedicated fans created their own solution years ago, to fill a void the IP owner wasn't interested in occupying.
Now Read:
---
Also See:☟
---