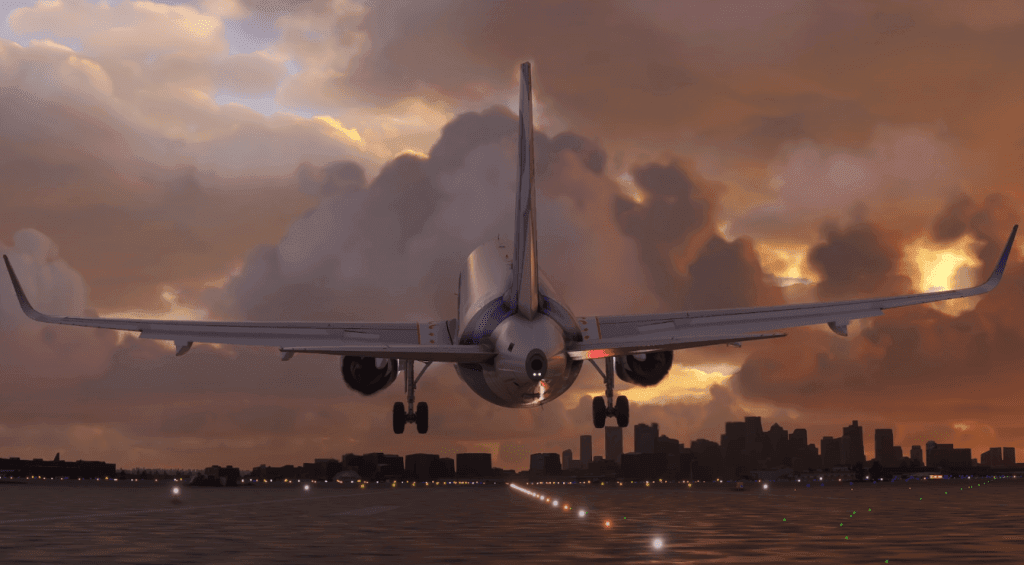 [responsivevoice_button rate="1″ pitch="1.2″ volume="0.8″ voice="US English Female" buttontext="Story in Audio"]
Flight Simulator 2020 Beta Starts July 30, IBM PC-Compatible Owners Rejoice
This site may earn affiliate commissions from the links on this page. Terms of use.
In the mid-1980s, Flight Simulator was one of the biggest PC titles in the business — and Microsoft is gearing up to launch the beta for Flight Simulator 2020, a game that surprised pretty much everyone by existing when Microsoft first announced it a year ago.
The new beta version of the game is scheduled to drop on July 30. Current alpha testers will be granted automatic access, while the company is also preparing a new wave of beta invites. Access to the beta is handled through the Xbox Insider program, which you can sign up for here.
If you haven't seen what the next version of Flight Simulator is going to look like, or you can't figure out why anyone would pay to fly commercial and hobbyist planes from A to B, check out the launch video below.
The last flight simulator I seriously played was Falcon 3.0 in 1991, so I can't exactly call myself a giant fan of the genre, but the cockpits and visuals of Flight Simulator are almost enough to make me reconsider.
Flight Simulator is actually the oldest franchise Microsoft owns, predating even Microsoft Windows. Originally created by Bruce Atwick in 1977, it was licensed by Microsoft for the IBM PC with CGA graphics in 1982. This version of the program became known as Flight Simulator 1.0, and became part of the standard test suite for evaluating whether PCs were truly "IBM Compatible."
As some of our older readers may recall, in the early days of the clone PC market the degree of compatibility with software written specifically for IBM's PC products could be… dicey. There were a number of applications that didn't run properly on some of the early IBM clones, due to what Atwick described as a "bug in one of Intel's chips." Of the early clone manufacturers, Compaq was virtually the only one who could deliver true compatibility. Unlike other manufacturers, Compaq reverse-engineered IBM's BIOS and wrote a clean-room design to be compatible with it.
Customers obviously had a vested interest in ensuring the IBM software they'd previously purchased would run on a so-called "IBM Compatible," and the industry developed two unofficial tests for verifying backward compatibility: Lotus 1-2-3 and Flight Simulator. If your computer could run both of these applications well, it could handle anything else (at least, that was the thinking).
Flight Simulator 2020 is the first new version of the game since 2006, so the visuals are definitely getting something of an upgrade. The game is currently slated for a late 2020 release, with no firmer date available.
Now Read:
---
Also See:☟
---