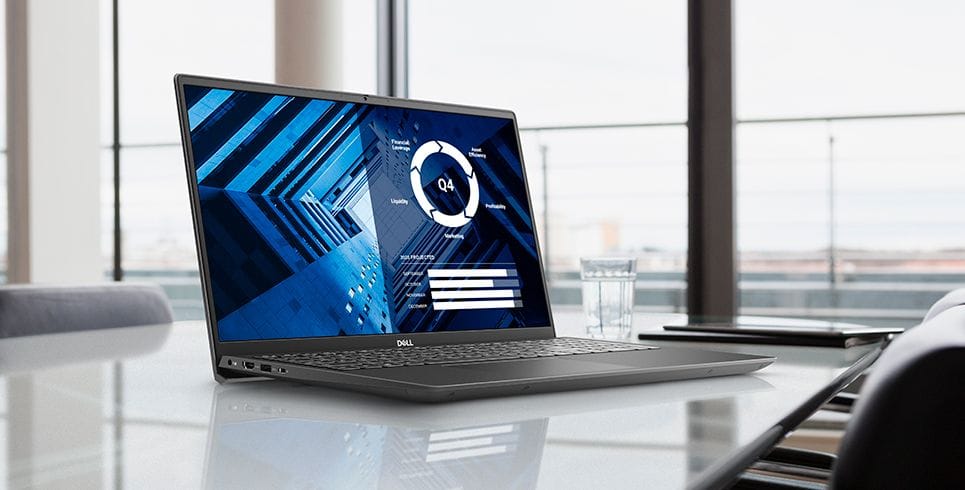 [responsivevoice_button rate="1″ pitch="1.2″ volume="0.8″ voice="US English Female" buttontext="Story in Audio"]
ET Deals: Over $600 Off Dell 2020 Vostro 15 7500 Nvidia GTX 1650 GPU Laptop, Fitbit Charge 4 for $129, OptiPlex 3070 Desktops Under $600
This site may earn affiliate commissions from the links on this page. Terms of use.
Today you can get a highly versatile laptop from Dell with over $600 marked off the retail price. This system is perfect for work, but it also has a 100 percent sRGB compatible display for editing images and a GPU that's powerful enough to keep the average gamer happy.
Dell Vostro 15 7500 Intel Core i5-10300H 15.6-Inch 1080p Laptop w/ Nvidia GeForce GTX 1650 GPU, 8GB DDR4 RAM and 256GB NVMe SSD
($876.66)
The new Vostro 15 7500 laptop is a true jack-of-all-trades. Dell's Vostro systems are oriented as business solutions, and this system is no different, but it also has fairly strong gaming capabilities. It's 100 percent sRGB display is also well suited for editing images. No matter what you need a laptop for, this system should fit the bill. Currently you can get this system from Dell with a hefty discount by using promo codes SAVE35 and STAND4SMALL at checkout. This will drop the price from $1,498.57 to just $876.66.
Fitbit Charge 4
($129.00)
The new Fitbit 4 features new built-in GPS and SPO2 sensors along with Spotify controls and a battery that can last for up to seven days. Currently you can get this helpful fitness device from Amazon marked down from $149.95 to just $129.00.
Dell OptiPlex 3070 Micro Intel Core i5-9500T Desktop w/ 8GB DDR4 RAM and 128GB NVMe SSD
($566.10)
This compact desktop features solid performance thanks to a six-core Intel Core i5-9500T processor that can hit clock speeds of 3.7GHz. It's also easy to hide out of the way to leave your work area looking clean and organized. Today you can get this system from Dell marked down from $1,012.85 to $566.10 with promo code STAND4SMALL.
Apple iPhone XS Max
($699.99)
Apple's iPhone XS Max is a feature-rich smartphone with a large 6.5-inch OLED display and a powerful A12 Bionic processor. For a limited time, you can get one of these phones with 64GB of internal storage from Woot marked down from $999.99 to just $699.99.
Netgear RAX15 AX1800 Wi-Fi Router
($93.43)
Engineered to utilize the new 802.11ax Wi-Fi standard, Netgear's RAX15 Wi-Fi router can transmit data at a rate of 1.8Gbps over an area of up to 1,500 sq ft. It also has a built-in USB port for adding network resources such as a printer or USB storage. Currently Amazon is selling these routers marked down from $149.99 to $93.43.
Roku Streaming Stick+ 4K HDR Media Player
($39.00)
Roku's Streaming Stick+ media player features 4K and HDR video support and competes directly with Amazon's Fire TV 4K. It's able to stream content from numerous sources including Netflix, Hulu, Vudu, and Sling TV. Right now you can get it from Walmart marked down from $49.99 to $39.00.
Note: Terms and conditions apply. See the relevant retail sites for more information. For more great deals, go to our partners at TechBargains.com.
Now read:
---
Also See:☟
---