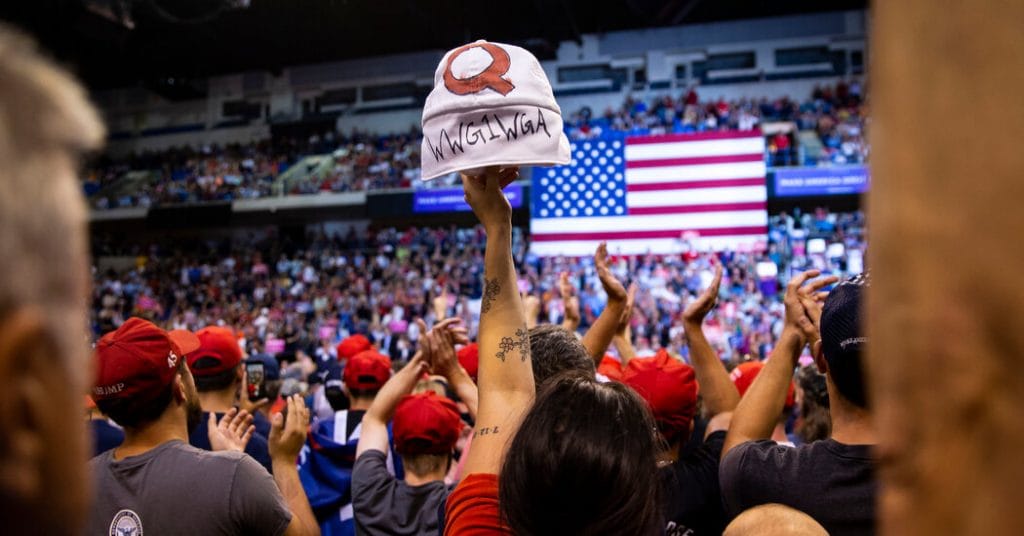 [responsivevoice_button rate="1″ pitch="1.2″ volume="0.8″ voice="US English Female" buttontext="Story in Audio"]
QAnon Followers Are Hijacking the #SaveTheChildren Movement
Part of the strategy's perverse brilliance is that child sex trafficking is a real, horrible thing, and some politically connected people, including the financier Jeffrey Epstein, have been credibly accused of exploiting underage girls. And speaking out against child exploitation, no matter your politics, is far from an objectionable stance.
"It's probably one of the key things that's attractive about QAnon," said Marc-André Argentino, a doctoral student at Concordia University who studies QAnon's social media presence. "Everyone agrees that child trafficking is very bad, and the argument QAnon makes is, 'If you're against us talking about this, you're in favor of child trafficking.'"
Sometimes, QAnon followers spin factual information in a way that serves their aims. Last week, an Associated Press article about a $35 million Trump administration grant to organizations that house trafficking survivors became one of the most-shared stories on Facebook, after QAnon groups picked it up and cited it as evidence that President Trump's secret crusade against elite pedophiles was underway.
Other times, the strategy involves latching on to conspiracy theories and inserting QAnon talking points. Weeks ago, influencers on TikTok and Instagram began speculating about baseless allegations that Wayfair, an online furniture site, was trafficking children under the guise of selling expensive cabinets. The conspiracy theory went viral, and QAnon believers began sprinkling in their own supposedly incriminating details. They claimed, falsely, that a Wayfair employee had once been photographed with Ghislaine Maxwell, who has been charged with recruiting underage girls for Mr. Epstein.
These allegations merged in the popular imagination, and soon unsuspecting people were sharing wild conspiracy theories that came straight from QAnon orthodoxy.
"With Wayfair, both accounts on the left and right were amplifying the content," Mr. Argentino said. "A lot of the yoga moms and juice-cleanse-type circles were sharing it."
The strategy of seeding QAnon talking points with different audiences appears to be working. In recent weeks, Facebook engagement on human-trafficking-related content has surged, according to an analysis of data from CrowdTangle, a Facebook-owned data platform. (Interactions on posts with the #SaveTheChildren hashtag, for example, have grown more than 500 percent since early July.)
---
Also See:☟
---