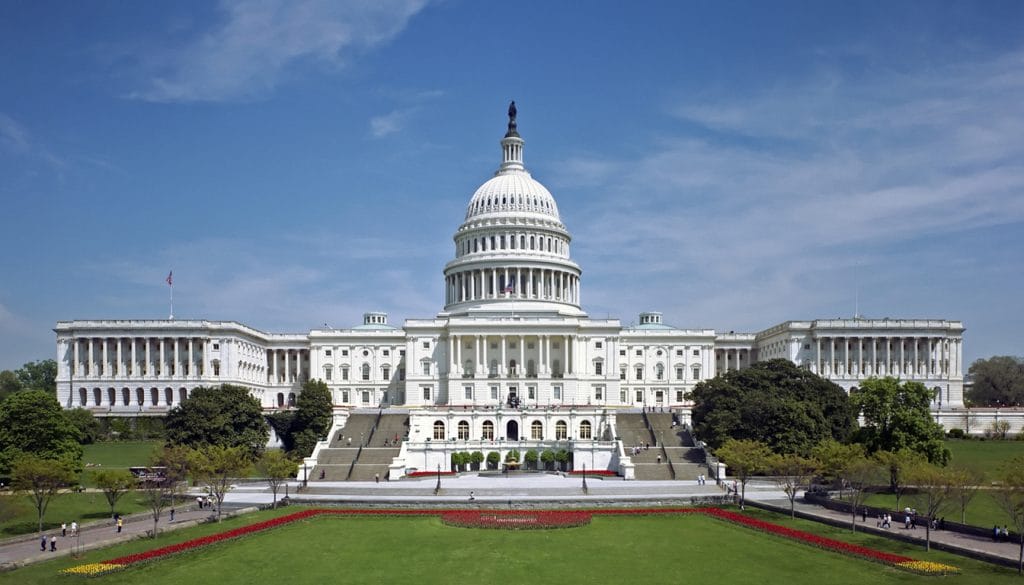 [responsivevoice_button rate="1″ pitch="1.2″ volume="0.8″ voice="US English Female" buttontext="Story in Audio"]
Microsoft Tells Congress That iOS App Store Is Anticompetitive
This site may earn affiliate commissions from the links on this page. Terms of use.
US regulators are taking aim at big tech firms like Google, Apple, and Amazon, with the potential for antitrust cases later this year. A House committee is gearing up to question the CEOs of major technology companies, but Microsoft President Brad Smith has already chatted with the committee. Smith reportedly expressed concerns about Apple in particular, specifically when it comes to its handling of the App Store. 
Apple and Microsoft used to trade blows on a regular basis during the Mac-versus-Windows era, but Apple's increasing focus on mobile has left Microsoft behind. Twenty years ago, Microsoft found itself the target of a similar antitrust probe, so lawmakers were curious to hear the company's thoughts on the state of big tech, and it was happy to sling a little mud. 
It's interesting that Smith focused on Apple when Microsoft has more often clashed with Google in recent years. Apple famously designed its iOS platform as a "walled garden," and this doesn't sit right with Smith. Apple regularly rejects apps after lengthy reviews for seemingly arbitrary reasons, and it strictly defends its 15-30 percent cut of sales on the iOS platform. Android has some similar rules, including a 30 percent revenue share. However, Google allows users to install apps from other sources, including third-party app stores like Samsung's Galaxy Apps. 
According to Smith, the recent disagreement over the Basecamp Hey email app on iOS exemplifies the problem. The app needs a $99 annual subscription, but there was no way to purchase it in the app — users had to go to the web. That didn't please Apple, as it circumvented the 30 percent revenue charge. Apple resisted approving the app, only doing so when public pressure ramped up, and the developers added a 14-day free trial for iOS users. 
Microsoft makes software for Apple's iOS and Google's Android mobile platform, so it has a vested interest in favorable policies from both companies. In the case of Android, Microsoft has everything it wants. Google's rules aren't overly restrictive, and Microsoft has apps pre-loaded on most Samsung phones. A more open application ecosystem for iOS could benefit Microsoft, but it could also be good for the rest of us. The iPhone and iPad have become the primary computing devices for millions of people, and letting Apple have complete control over the software you run on them might not be in the public interest. And that's at the heart of the antitrust probe: Is Apple harming competition with its policies now that iOS is one of two dominant mobile platforms? It might take a few years for the government to decide that one.
Now read:
---
Also See:☟
---