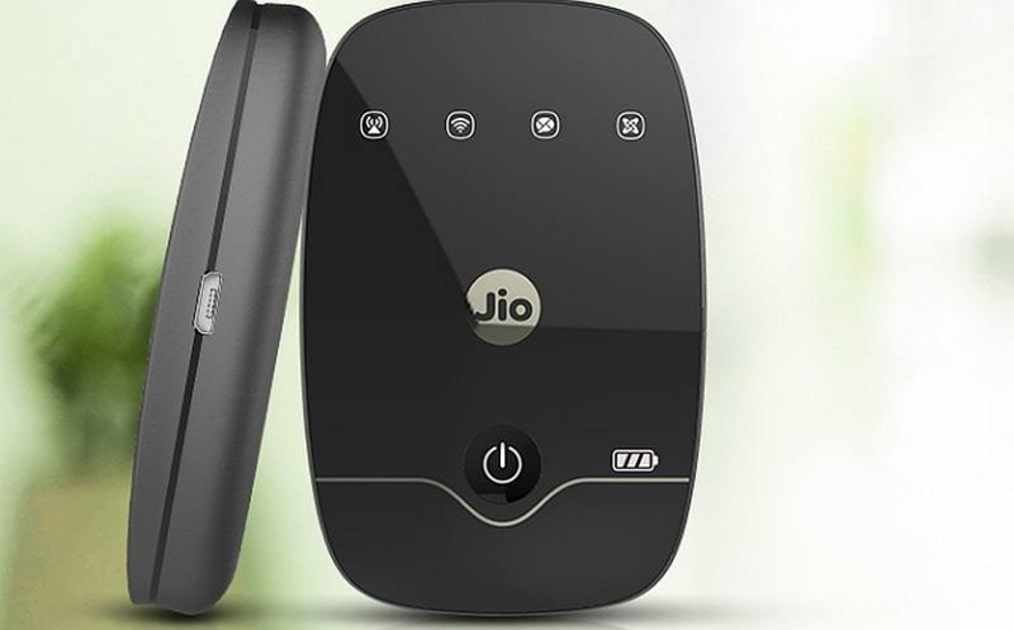 JioFi is a portable broadband device brought to you by Reliance Digital. JioFi device allows multiple users and mobile devices to access Jio's 4G high-speed internet connectivity and create a personal Wi-Fi hotspot. It can connect a minimum of 10 devices + 1 USB connection, with some models having the ability to support many more connections. The device supports MicroSD card storage of up to 32 GB.
To Buy your JioFi 4G Portable WiFi Device click https://amzn.to/3nLRpDt
To Download Jio Apps click http://www.jio.com/en-in/apps
Benefits of JioFi Device
High-Speed Internet
JioFi gives you high-speed internet which is good as compared with other portable Jio devices also once the data limit is exhausted the download speed is automatically reduced.
HD Voice & Video Call Support
You can make HD video calls and audio calls easily from any place without any network connectivity issue. Best if you are in a conference call or in some office meetings.
Battery Performance
Battery capacity is 2300 mAh that supports a surf time of about 5-6 hrs.
Built & Design
The JioFi has an OLED display. Made of matte finish body having the icons and power button on the front.
Connectivity
With the JioFi WiFi Router, you can connect to a maximum of 32 devices. Also, if you are running on a 2G & 3G network you can connect 32 devices. But for good performance, it is recommended to have a connection to 10 devices. You can easily connect your mobiles, laptops, and tablets using the JioFi router which will give you 4G speed.
How do I use my JioFi device?
Insert the battery and the activated Jio SIM in your JioFi.
Switch it ON.
Turn on Wi-Fi on the consumption device you wish to use (laptops, tablets, mobile phones, gaming devices, cameras, smart TVs)
Search for available Wi-Fi networks.
Connect to the network name of your JioFi.
---
Also See:☟
---