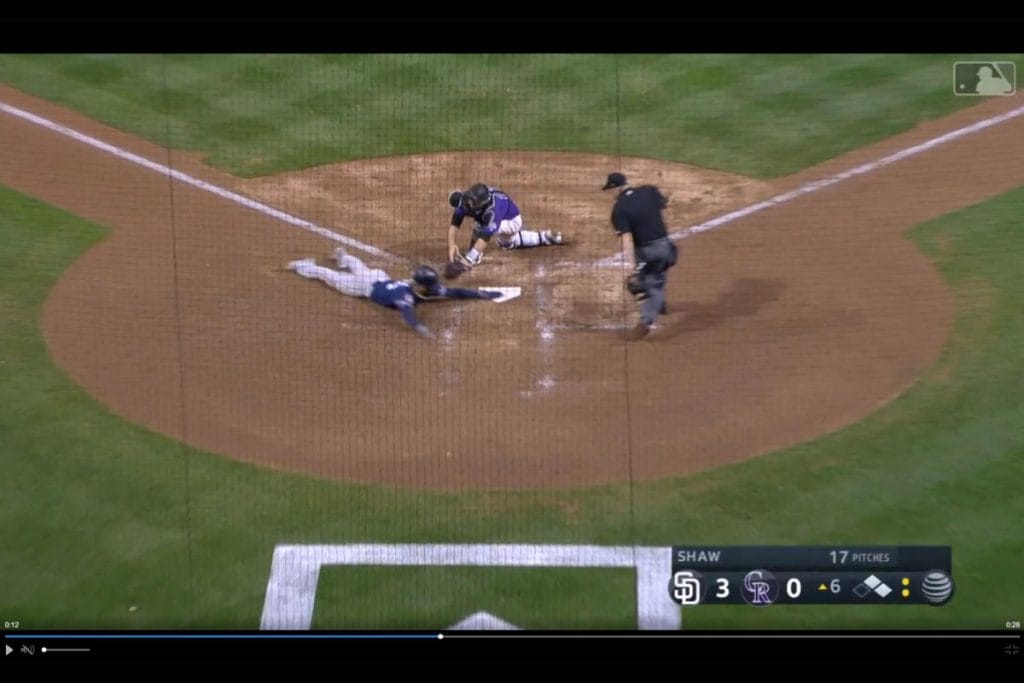 [responsivevoice_button rate="1″ pitch="1.2″ volume="0.8″ voice="US English Female" buttontext="Story in Audio"]
How to watch Major League Baseball online
If this were a normal year, Major League Baseball would be commemorating the season's halfway mark with the All-Star Game. But 2020 has been anything but normal. After a delay of more than three months due to the coronavirus pandemic, opening night will finally take place on Thursday, July 23 with a TV doubleheader of Yankees vs. Nationals and Giants vs. Dodgers on ESPN (click here for the full-season schedule).
But the game will look a lot different this truncated 60-game season. Both leagues will be using the designated hitter to protect pitchers. Spitting is forbidden, but pitchers will be allowed to carry a wet rag in their back pocket to use for moisture instead of licking their fingers. And some of the game's marquee players—including Buster Posey, Ryan Zimmerman, Felix Hernandez, and David Price—won't be on the field, having opted out due to concerns about health and safety.
Updated July 17, 2020 for the current season.
What hasn't changed is MLB's broadcast partners and the way they impact how fans can watch the games. Major League Baseball has always presented the biggest hurdle for sports-loving cable-cutters. Unlike the NFL, which still airs the bulk of its games on broadcast TV channels, MLB is predominantly a cable league. Of the six networks hosting nationally aired games over the 2020 season, only Fox can be accessed over the air. (Note: Games played in the week leading up to July 23 are part of July Summer Camp and do not count toward the 2020 60-game regular season.)
Watching locally televised games has been even tougher. Most teams have deals with a regional cable-only network, such as Fox Regional Sports Network or NBC Sports. Cord-cutting baseball fans have stood a better chance of connecting with an Aroldis Chapman fastball than catching their hometown team on broadcast  TV.
That's finally starting to change as more streaming TV services expand their offerings. Several of these providers now include Fox Regional Sports Network and NBC Sports in their channel packages.
So it's easier than ever before to follow your favorite ball clubs without a pricey cable subscription. Here's how.
Over the air
Since broadcast baseball has largely gone the way of Sunday doubleheaders, there are few options for watching any game without a subscription of one kind or another. The Fox network, however, can still be had for free with a good indoor antenna. That will give you access to a bunch of Saturday afternoon games.
If you're purchasing an antenna for the first time, remember to first check to see which stations you can receive in your area and which type of antenna you'll need to pull in your local Fox affiliate.
Sling TV
Sling TV remains the cord-cutter's greatest ally for affordably streaming mainstream sports. With channel packages starting at just $30 per month (and just $20 for the first month) and no contract, you can easily find something that suits your needs.
Sling TV offers ESPN, ESPN2, TBS, Fox, and Fox Sports 1, as well as Fox Regional Sports Networks and NBC Sports for local-team broadcasts. If you want them all in one package, though, you'll need to step up to the top-tier Sling Orange + Blue option (basically Sling's two lower-tier packages combined and offered at a discount) for $45 a month. 
If that sounds just too easy, well, there is a caveat: Fox, as well as Fox Regional Sports Networks and NBC Sports regional content, are available only in select markets. To see if you can receive them, check here.
Sling TV is available on your iOS or Android device and most streaming devices. You can also get a free Amazon Fire TV Stick when you subscribe and prepay for two months of Sling TV, or a discounted RCA HDTV Indoor Antenna and AirTV Bundle when you prepay for three months.
AT&T TV Now
DirectTV Now seems to be jockeying with Sling TV as the best one-stop shop for sports streaming. However, it will cost you a whole lot more. You'll pay $65 for its Plus package to get the same networks broadcasting national MLB games offered by Sling TV's Sling Orange + Blue package. You can check here to see which regional sports networks are available in your area.
You can stream AT&T TV Now to your computer, iOS or Android devices, Apple TV, Android Fire TV, and Chromecast.
FuboTV
The soccer-centric streaming service has expanded to offer a wider selection of channels. You won't find the MLB Network here, but the service signed an agreement with Disney to carry ESPN (the channels won't launch until sometime in August—an exact date has not been published). FuboTV's channel lineup also includes Fox, FS1, TBS, and several regional sports networks. You get a seven-day free trial, after which the monthly fee goes up to $55 ($60 starting August 1). FuboTV apps are available for iOS and Android as well as Roku, Apple TV, Fire TV, Android TV, and Chromecast. You can also watch on the web.
Hulu With Live TV
Hulu offers a single, flat-fee package that includes more than 60 live and on demand channels—including the ESPN and Fox network—plus regional sports networks in select areas. You get them all, in addition to Hulu's entire streaming library, for $55 a month.
YouTube TV
Like Hulu, YouTube offers a flat-fee package of more than 70 channels. The baseball channel offerings are similar, but YouTube TV includes the MLB Network, where Hulu With Live TV does not. YouTube TV recently increased the price of its subscription to $65 per month (after adding 14 channels to its lineup).
MLB.TV
The league's official streaming service offers live streams of every regular season out-of-market game, with perks like multi-game viewing (up to four games at once), in-game highlights, and a free subscription to the At Bat Premium app.
Note the phrase "out-of-market," though. MLB.TV is not a true cord-cutting resource. It was really designed as way for transplants—a Red Sox fan living in Seattle, for example—to watch their former home teams. Local broadcasts remain subject to blackout rules, so you won't be able to watch your hometown ball club live on TV this way.
That said, MLB.TV remains a valuable option for dyed-in-the-wool seamheads to catch virtually every out-of-market game broadcast—home or away—throughout the regular season. And if you're not particular about real-time viewing and can avoid social media and other potential spoiler sources, you can watch replays of your local team's games on demand 90 minutes after the game's conclusion.
A full MLB.TV subscription, which gives you access to all 30 teams' games—minus those of your local club's—is $25 per month or $60 for the year. There's also a single-team option that lets you follow a non-local squad of your choice for $50 per year. (Note that both annual prices have been reduced for this year's abbreviated season). MLB.TV is available on the web and for the Apple TV, Roku, Chromecast, PlayStation and Xbox consoles, Amazon Fire TV, and a range of other devices.
Play ball!
Major League Baseball is finally stepping up the plate and giving cord cutters more options to watch the Grand Old Game. We'd still like to see it offer more free streaming options of marquee matchups, as the NFL has done with Yahoo! and Twitter. But until then, you can take advantage of these cable alternatives, along with our guide to second-screen baseball apps, to make sure you catch all the diamond action.
This story, "How to watch Major League Baseball online" was originally published by
Note: When you purchase something after clicking links in our articles, we may earn a small commission. Read our affiliate link policy for more details.
---
Also See:☟
---