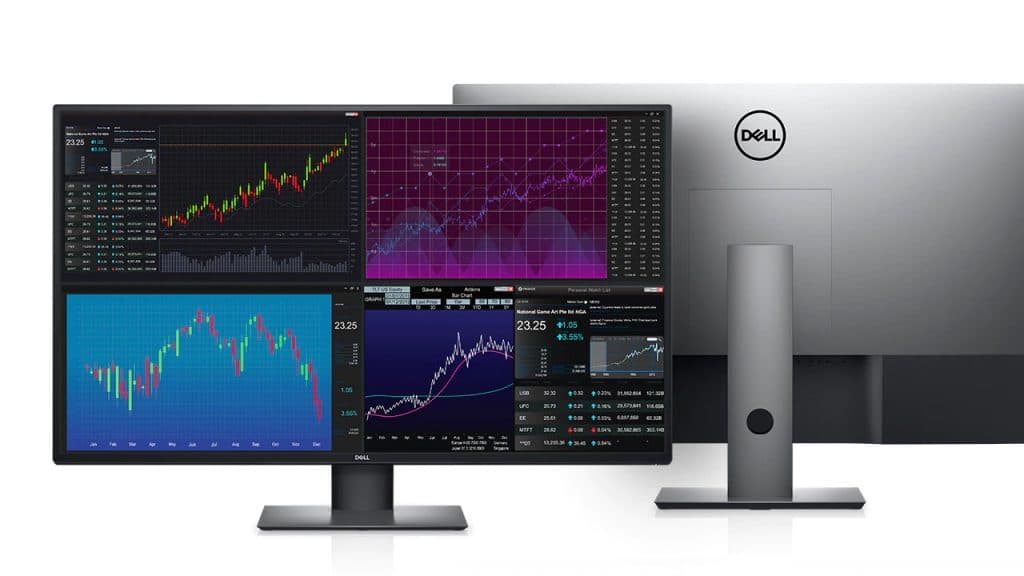 [responsivevoice_button rate="1″ pitch="1.2″ volume="0.8″ voice="US English Female" buttontext="Story in Audio"]
ET Deals: Dell U4320Q UltraSharp 43-Inch 4K Monitor for $710, WD 500GB NVMe SSD for $62
This site may earn affiliate commissions from the links on this page. Terms of use.
Today you can get your hands on a 4K 43-inch Dell monitor that is available with hundreds cut off its retail price.
Dell Ultrasharp U4320Q 43-Inch 4K USB-C Monitor
($710.99)
Dell engineered this model to be a large display with tons of desktop real estate. This makes it easier to multitask on multiple windows at the same time. The display also has a high 4K resolution and a USB-C port that doubles as both a video connection and a charging port for compatible notebooks. Right now you can get this display from Dell marked down from $1,049.99 to just $710.99 with promo code STAND4SMALL.
Western Digital Black SN750 500GB M.2 NVMe SSD
($62.99)
This WD M.2 SSD has a capacity of 500GB and it can transfer data at a rate of up to 3,430MB/s. This makes it significantly faster than a 2.5-inch SSD, and it's also fairly inexpensive, marked down at Amazon from $129.99 to $62.99.
Dell Vostro 3670 Intel Core i3-9100 Desktop w/ 4GB DDR4 RAM and 1TB HDD
($349.00)
This desktop comes equipped with a quad-core processor that operates at up to 4.2GHz and offers solid performance for everyday tasks. This model also has 4GB of RAM and a 1TB HDD. Right now it's also an excellent deal as it's marked down from $712.86 to $349.00 from Dell with promo code LDDT349.
Apple MacBook Pro Intel Core i7 16-Inch Laptop w/ AMD Radeon Pro 5300M GPU, 16GB RAM and 512GB SSD
($2,099.00)
Apple designed its high-end Macbook Pro with both a high-performance Intel Core i7 processor and a fast AMD GPU. This gives the system the power it needs to accelerate image processing and to run modern games. The system also has a 16-inch Retina display and an aluminum shell, giving it a premium look and feel. Right now you can get this system from Amazon marked down from $2,399.00 to $2,099.00.
iRobot Roomba Model 960 Vacuum w/Wi-Fi Connectivity
($399.00)
This smart robot vacuum is here to make your home life a little easier. It has sufficient power to clean difficult messes such as pet hair, and it supports an intelligent navigation program that allows it to carefully work its way through your home. It also supports Alexa voice commands and can be controlled via your smartphone. One of these vacuums can cost as much as $649.99, but right now you can get one for just $399.00 from Amazon.
Amazon Echo Buds
($89.99)
Amazon created its Echo Buds to compete against the likes of Apple's AirPods and Samsung's Galaxy Buds. Just like these other devices, the Echo Buds are entirely wireless, and they also can last for up to 5 hours on a single charge. Today Amazon is running these high-tech earbuds on sale with a $40 discount, which drops the price from $129.99 to $89.99.
Now read:
---
Also See:☟
---