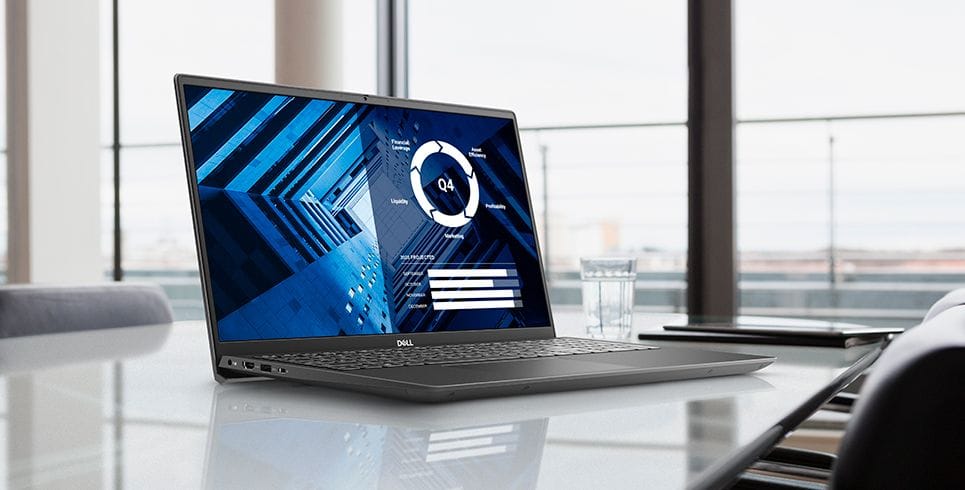 [responsivevoice_button rate="1″ pitch="1.2″ volume="0.8″ voice="US English Female" buttontext="Story in Audio"]
ET Deals: $1,100 Off Dell 2020 Vostro 15 7500 Core i7 & Nvidia GTX Laptop, Nvidia Shield for $189
This site may earn affiliate commissions from the links on this page. Terms of use.
Today you can get a highly versatile laptop from Dell with $1,100 marked off the retail price. This system is perfect for work, but it also has a 100 percent sRGB compatible display for editing images and a GPU that's powerful enough to keep the average gamer happy.
Dell Vostro 15 7500 Intel Core i7-10750H 15.6-Inch 1080p Laptop w/ Nvidia GeForce GTX 1650 Ti GPU, 16GB DDR4 RAM and 1TB NVMe SSD
($1,099.00)
The new Vostro 15 7500 laptop is a true jack-of-all-trades. Dell's Vostro systems are oriented as business solutions, and this system is no different, but it also has fairly strong gaming capabilities. Its 100 percent sRGB display is also well suited for editing images. No matter what you need a laptop for, this system should fit the bill. Currently, you can get this system from Dell with a hefty discount that drops the price from $2,212.86 to just $1,099.00 with promo code LDLT1099.
Nvidia Shield
($189.99)
Nvidia's Shield gaming device lets you play games in 4K without the need of an expensive high-end PC. Instead, all you need is this device, a TV, and a subscription to Nvidia's gaming service. It can also be used to stream TV content, and it works with Alexa voice commands. Right now it's marked down from Amazon from $199.99 to $189.99.
Asus Vivobook 15 X512DA-BTS2020RL AMD Ryzen 5 3500U 1080p 15.6-Inch Laptop w/ AMD Radeon RX Vega 8 Graphics, 8GB DDR4 RAM and 512GB NVMe SSD
($479.99)
Equipped with AMD's Ryzen 5 3500U processor, this system is capable of competently running both office applications and games. The system also has 8GB of RAM, a 1080p display and a fast 512GB NVMe SSD. Newegg is currently selling these systems marked down from $599.99 to just $479.99.
Dell Vostro 3471 Intel Core i5-9400 Desktop w/ 8GB DDR4 RAM and 1TB HDD ($509.00)
This compact desktop is all business with a relatively small physical footprint that's in no way indicative of its performance. At the heart of this PC is an Intel Core i5-9400 processor with six CPU cores that can turbo boost up to 4.1GHz, which gives it strong performance for running applications. Currently, you can get this system from Dell marked down from $927.14 to just $509.00.
Roku Streaming Stick+ 4K HDR Media Player
($39.99)
Roku's Streaming Stick+ media player features 4K and HDR video support and competes directly with Amazon's Fire TV 4K. It's able to stream content from numerous sources including Netflix, Hulu, Vudu, and Sling TV. Right now you can get it from Walmart marked down from $49.99 to $39.99.
Logitech M330 Silent Plus Wireless Mouse
($14.99)
The M330 mouse from Logitech was built to be an affordable wireless mouse with solid performance. The mouse reportedly produces 90 percent less noise when clicked than a standard mouse and it can also last for up to 2 years on a fully charged battery. Amazon is offering these mice at the moment marked down from $29.99 to just $14.99.
Now read:
---
Also See:☟
---